Hotel Resort Fees
Savvy Trip Tip: Watch Out For Shady Add-On Charges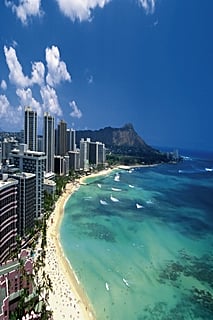 My friend just booked a trip to Hawaii on Travelocity.com. It was a great deal, but he was confused about some of the charges on the bill. When I took a look at the receipt, I spotted a $30 charge for Aloha VIP Transfers Oahu that he said he never signed up for. He thought it was mandatory, but when I clicked through the deal myself, I noticed that it was already checked and you can actually opt out of it.
I can see how easy it is for people to overlook it and chalk it off as being part of the deal. Then I saw another extra fee called "Additional Mandatory Resort Charges." I did some digging and found out a list of resort fees charged by several Hawaii hotels. This fee for my friend's hotel, charges for things like Internet, phone, parking, and yoga classes. It doesn't make sense to be charged for these services because I'm assuming that most travelers will be spending the bulk of our time outside of the hotel, not inside.

Here are some tips on dealing with similar situations:
Make sure you read everything carefully. If the amount charged at the end is not what you were quoted at the website, don't buy it if you're not willing to pay the extra fees. If you accidentally bought it and find weird charges on your bill, call the booking agent immediately. I called Travelocity and after a chat (be sure to have a nice, but firm tone) he agreed to remove the Aloha VIP charges.
Explain yourself and why the site makes it confusing. Remember to note down his ID number and the date of your call. The agent then told me that the resort charges were out of their hands, so they told me to call the hotel. In this case you have two options, if you don't want to deal with the hassle, either ask for a full refund from Travelocity (explain the situation) or look for another deal at a hotel with no resort fees.
Or you can call the hotel directly and speak to the manager. Hash it out with the manager and tell him you are not going to use the services so you would like the charges to be taken off. If you want, you can even say you'll take your business elsewhere. It's important to be pleasant, because this is such a sensitive topic, and you'll get better results when you're nice!