How to Avoid Awkward Phone Calls
5 Ways to Avoid Awkward Conference Calls and Phone Interviews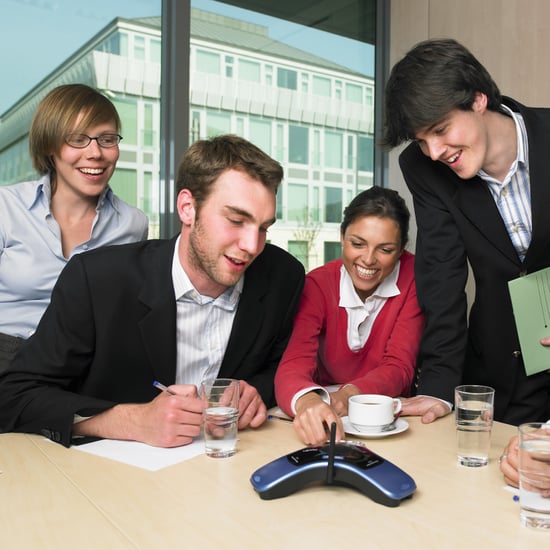 It's a lot easier having a conversation in person — you can pay attention to body cues that will help you realize when someone is about to speak. This helps prevent awkward interruptions and silences. However, professional phone calls are another animal. You may not be familiar with the caller's speaking style, which can lead to disrupted conversations. Here's how to smooth out the awkwardness in a phone call:
Err on the side of caution: It's much better to have short silences than rude interruptions, so practice your listening skills. Wait a few seconds after the caller is done talking before speaking.
Quiet locale: Do your best to pick a quiet spot for your call. There's nothing more jarring than sudden loud noises, and if you're in a crowd, other people might not want to listen in to your conversation, too.
Be certain that it's muted: You may flush your toilet or start the laundry machine thinking no one would be wiser only to discover that you didn't press the mute button. Be very sure that you actually pressed mute, or better yet, save your private chores for later.
Let the right person lead the call: Figure out who is supposed to lead the call. Then you have to let her set the tone and pace. If you're the one leading the phone call, make sure you're assertive about sticking to your talking points to avoid going off tangents. As the lead, you need to also assertively start and end the phone call so that no one is awkwardly waiting in silence.
Opt for a landline: A landline is more stable than a cell phone, so you'll have less chance of a dropped call. Further, you won't be able to literally drop the phone on the floor, ensuing in frantic scrambling to retrieve your gadget. Too many things can go wrong with using your cell phone, such as accidentally pressing your cheek on the number pad. If you must use a cell phone, make sure to place it flat on a table and turn on the speaker.