How to Be a Better Listener
6 Smart Tips For Being a Better Listener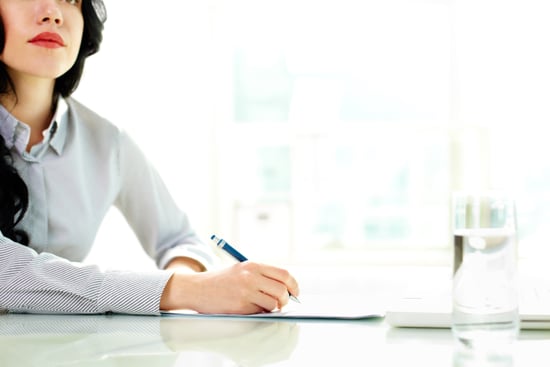 Just about everyone can admit to zoning out while on the opposite end of an endless phone rant from a friend or daydreaming during a long business meeting. But when you're having an important one-on-one with your bestie or participating in a small group meeting, it's especially important that you're engaged and present.
Aside from missing out on crucial details and having to fill in the blanks on your own, you're also missing the opportunity to impress colleagues and bosses with smart contributions. Being a good listener is more than just hearing what others are saying, it involves a conscious effort to understand and retain information being presented and shared. From your friend's winded phone call to that next big business meeting, here are a few tips for being a better listener:
Remove distractions: Instead of feeling the need to multitask, put away your cell phone and other devices and focus on taking notes. If using your laptop, close out your email or other applications that may entice you away from the current meeting or conversation. Clear your mind and carefully follow along with what the speaker is saying.
Don't interrupt: While listening, try not to interrupt even if you feel you have something important to share. Write your thought or idea down until it's the right time and then return your attention to the speaker. When it's time to discuss, ask smart, relevant questions and share ideas and thoughts in a clear and concise way.
Keep reading for more tips.
Use your body: Stay focused by leaning in and nodding along with the person speaking. This encourages the brain to listen and concentrate on the information being presented. If you find yourself drifting, make eye contact and take notes to stay on track.
Don't think about what you're going to say: Instead of trying to come up with a smart or memorable response, focus on what's being said. Keep an open mind and remember that listening to the person speaking is the most important thing at the moment — not impressing with a witty remark.
Summarize: If you are on the phone or receiving a lot of information, periodically repeat or summarize what you are hearing. Don't be afraid to ask questions or for verbal feedback when you're feeling overwhelmed with information.
Make it your job: During moments when paying attention to a speaker is essential, turn it into your job. Focus on becoming the best listener in the room, which kicks your retention skills into high gear.