How Budgeting Can Be Fun
5 Ways to Make Budgeting (and Willpower) Fun!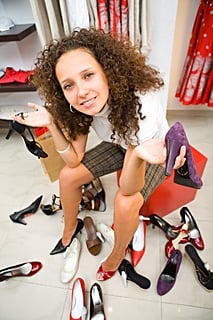 Willpower is the poor schmuck that gets blamed every time we take a bite of that donut or regret that shopping spree. Maybe it is willpower's fault, maybe it isn't, but there is plenty of research that offers new solutions to improve your self-discipline, reports the New York Times. For example, if you see withholding your willpower as a fun task rather than work, you're more likely to stick with it. This means that if you're setting fun budgeting goals, you'll have higher chances of achieving them. Here is a list of some ways you can make budgeting fun.
Put your plans to paper: Writing out your budgeting goals and how you want to reach them can be fun and will give you a sense of achievement. Remember to add include rewards along with the goals, so you'll have something to look forward to!
Read personal finance blogs: I'm a personal finance blog junkie because I think that these blogs are providing a great public service by dishing up savvy advice in an easy-to-understand way. Other than SavvySugar, I love sites like LearnVest and Wise Bread because they talk about issues that resonate with us and word them in language everyone can understand.
Attend support groups or talks: I've attended personal finance classes that feel like parties. We played games, talked about how we're personally dealing with budgeting, and shared our hopes of where we see ourselves. It's nice to hear that you're not alone and great to learn tried and true tips from other people. If you don't have time to go to these, maybe you can join online communities like our How Do You Save group.
For other tips, read on.
Use online tools like Mint: As you all know, we love Mint over here! Money managing only gets easier with online tools like Mint which maps out your expenses with pretty pie charts.
Include your friends in plans: Discuss ways of saving money with your friends and help each other focus on budgeting goals the same way you would help one another out on losing weight. I've seen plenty of people egg each other on by becoming gym buddies, wouldn't it be great to become money buddies as well?