How to Convey Authority
7 Effective Tips on Conveying Authority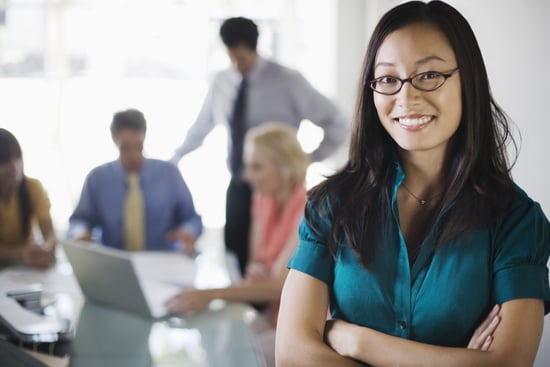 Authority isn't always linked to age; you can learn to communicate a sense of power no matter how old you are, what you look like, or which title you hold. Credibility is a crucial key to getting ahead, so learn to convey your competence by following these seven constructive tips.
Know your stuff. The best way to gain respect is to become an information junkie. People look up to those who are intelligent and well-informed, so stay on top of trends in your field and make a conscious effort to master your trade. Also, be sure to engage in thoughtful conversations about other topics, too — the most intriguing people are the ones who have a range of interests.
Dress for success. "Dress for the position you want, not for the position you have" — it's well-known advice, and rightly so. Your appearance plays a large part in how others perceive you, so it's important to choose clothing that's practical, professional, and on the conservative side.
Stay focused and on schedule. Be punctual and remember to keep business conversations on topic. For instance, don't let meetings veer toward small talk and speak up if the group isn't on task. When it's your turn to speak, carefully think through your decisions and voice clear, definite opinions — when you talk through your decision-making process aloud, you seem unsure and unprepared.
Keep reading for more ways to convey authority.
Don't be afraid to ask questions. If you don't know the answer, ask your manager. It's better to learn the proper solution than to try to wing it. No one expects you to know everything, and if you pretend that you do, it can seem false or arrogant.
Carry yourself appropriately outside the office. Happy hours are a great way to connect with your co-workers, but steer clear of company gossip and stick to one or two drinks. Your online image is just as important, so adopt this rule of thumb: don't post anything on social media you wouldn't want your entire office to see.
Stay positive and encouraging. You don't have to keep a smile plastered on your face from 9 to 5, but it helps not to set a negative tone. Be aware of how your mood affects others and don't make it obvious when you're stressed-out since people will tend to worry if you seem overwhelmed.
Be conscious of age, but focus on titles. It can be difficult to manage older employees — or peers your own age — so those relationships need to be handled carefully. Recognize age gaps but don't let them keep you from doing your job.