How to Decide Your Major in College
Can't Decide on a College Major? It's Totally OK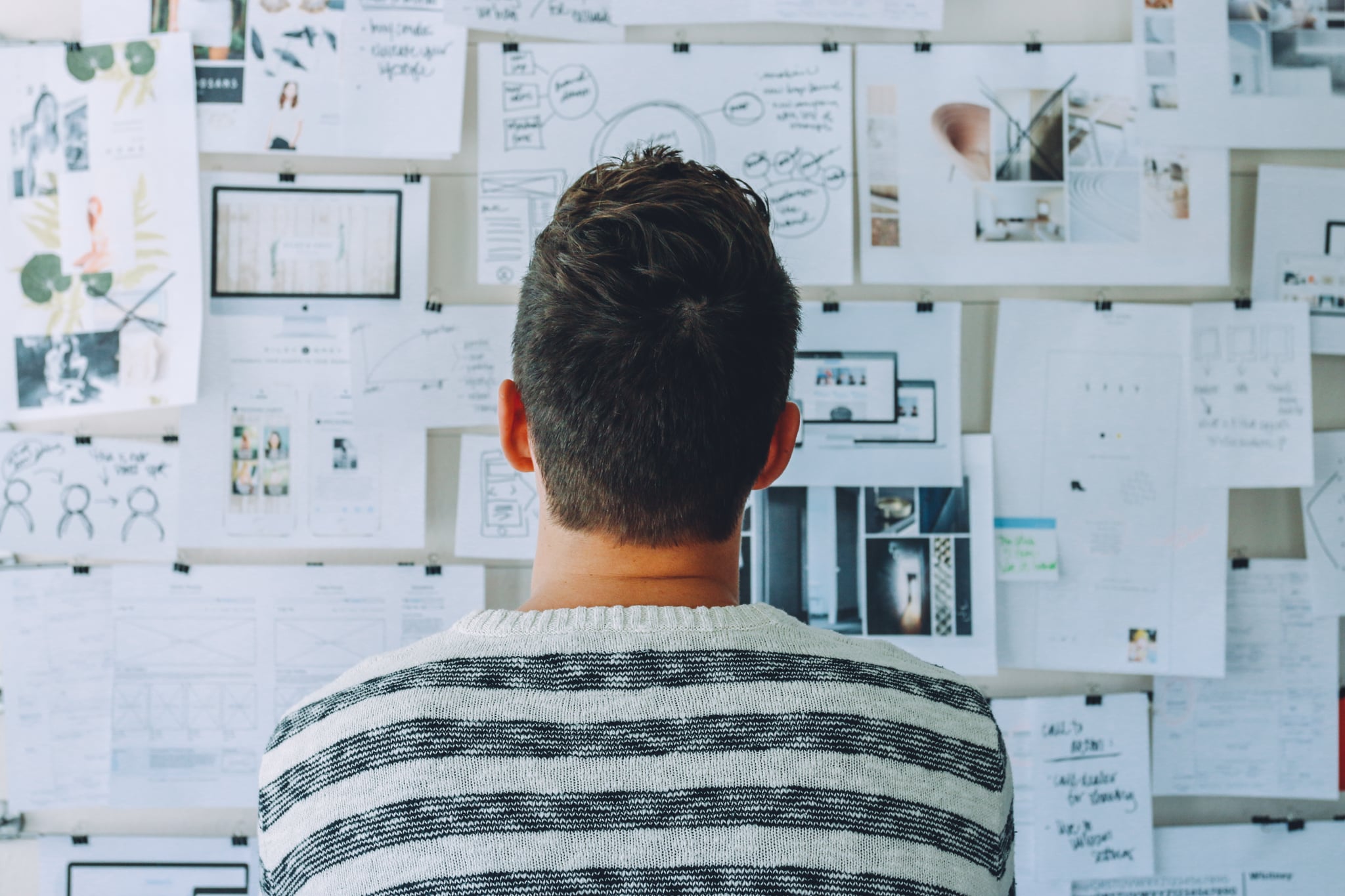 To the student who has no idea what to major in,
I've been there and I ended up getting my dream job, so don't freak out! I completely understand the frustration and anxiety when it seems like every other person is asking you, "What's your major?" Dismiss the awkward responses that follow when you answer "undeclared." Don't compare yourself to what seems like everyone else on campus who appears as if they have it all together. Just because someone knows what they want to study for the next few years doesn't necessarily mean they're ahead of you.
I didn't declare my major of cultural anthropology until a few months into my sophomore year of college. Getting there was a long process, and I had absolutely no idea what I wanted to study before I finally arrived at a decision. But like our founder and President Lisa Sugar writes in her book, Power Your Happy, look for the clues along the way that hint at your interests and passions and know that the answer may just require a little digging.
My own clues began when I was younger, around 6 or 7 years old. Math was never my strong suit, but I showed signs of strong reading and writing skills early on. I loved writing stories and poetry and carried that hobby into middle school, then high school. Although I had always loved writing, I honestly didn't believe it was realistic for me to make a living out of it. That's just a fantasy, I thought, which was my first mistake. If you really love something and you're good at it, you should absolutely pursue it, regardless of the risks and difficulties.
I was attending San Diego State University at the time, but I knew I wanted to transfer to a University of California school very early on in college. UC schools unfortunately don't have an undergraduate journalism program, so I didn't want to waste my time majoring in journalism at SDSU and have my credits go to waste. That's when I realized my second clue. As silly as this sounds, one of my favorite shows around that time was Fox's Bones, a series revolving around a forensic anthropologist. The field fascinated me, and though I felt like working day-to-day around post-mortem subjects would be a bit bleak, I wanted to know more about anthropology as a whole.
I learned that there were four areas of study: linguistic anthropology, archaeology, biological anthropology, and cultural anthropology. Social sciences have always been an interest to me, and the more I dove into the cultural aspect, the more it felt like a viable option. What I wasn't so sure about, however, was whether it tied closely enough to journalism, so I asked an expert.
Before visiting a friend at UC Davis for the weekend, I reached out to one of the school's anthropology professors, who was also a head of the department. He agreed to meet with me, and our conversation ended up being critical to my collegiate success. I told him my interest in potentially majoring in cultural anthropology as well as my ultimate goal of pursuing journalism. He explained to me how the two fields were more relevant to each other than expected: both require studying and researching another subject — whether a person or group — to understand their differences and similarities in relation to others. Case studies involve interviewing, which is followed up by intensive writing. Because cultural anthropology is so broad, there are various career paths one can take, so, yes, the professor assured me, it was possible to pursue journalism after pursuing that major. After our meeting, we kept in communication throughout the school year, and I got to thank him again in person when I attended UC Davis as a student my junior year.
Your first couple years of college are mainly spent taking general education classes, which are a great opportunity to discover your interests and rule out the definite nos. Take advantage of this time to take as many different classes as you can. You may be surprised to learn what you love most. I took a mix of GE journalism classes and cultural anthropology classes, which confirmed my enthusiasm for both. Because I actively tried to narrow down my interests my sophomore year, I was on track when I finally did declare my major and was able to graduate in four years.
Even though it might not seem very clear right now, you will figure it out. Don't put too much pressure on yourself or else you'll rush into a major that may not be the best fit. Everybody's experience is different, so focus on your own individual path. Don't be afraid to ask for help, either. Reach out to a counselor or professor on campus, or a mentor to get a sanity-check on your plan, like I did with the UC Davis professor. You may just realize your calling when you least expect it.