How to Divide Check Among Friends
How to Avoid Awkwardness When the Bill Arrives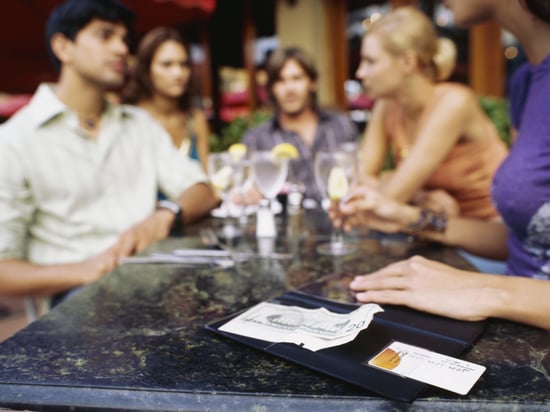 When you're dining out with friends and the check arrives, things can turn uncomfortable quickly. Is the tip included? Should the cost be divided evenly? Some people just ate appetizers, some people just had drinks, and only a handful brought cash — what do you do? Follow these quick tips to keep things pleasant when the bill appears.
Make a date with the ATM. Unless you regularly keep cash in your wallet, you should always stop at the ATM before meeting up with a group. Some restaurants are picky about charging multiple credit cards, so think ahead and stop by the bank before any group get-togethers. Better yet, buy something to break all those $20 bills.
Communicate early. As soon as everyone is settled in and preparing to order, initiate a casual conversation about their bill expectations. Find out whether your friends plan to order appetizers, full meals, or just drinks, then talk about tip options and come to a consensus on how you'll handle the tab.
Pass the bill. It's polite to pass the check folder around the table so that everyone has a chance to look at the bill. Once each person has seen the tab and made their contribution, take charge and count the cash to make sure enough money has been added. If the total comes up short, don't single out any one person — instead, kindly let the entire group know how much more is needed and let each person decide whether she needs to chip in a bit more.