How Do I Buy Twitter Shares?
Can You Cash In on Twitter's IPO?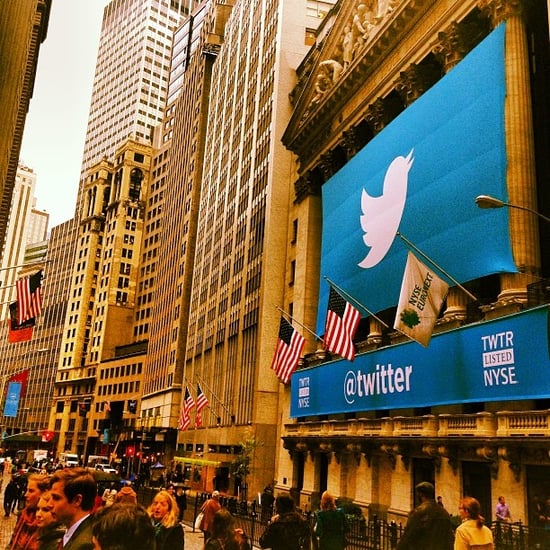 The Twitter IPO is here! The social media giant priced its shares at $26 each on Wednesday night, up from its estimated range of $23 to $25, and officially became a public company on Thursday. After hearing about how many millionaires the IPO will create, you might think it's your chance to make money off this cash cow. But first, you need to educate yourself.
Are the shares available now?
Yes! Shares have started trading since the markets opened at 9:30 a.m. EST Thursday. It started trading at $45.10 this morning.
What's the deal with IPOs?
Twitter was a private company, which means its shares were not sold to the public. Once a firm goes public, it's on the stock market and sells a part of itself to outside investors who can afford it. The term for going public is IPO, or initial public offering.
Why would a company go public?
A company that sells shares to outside investors stands to raise a lot of money. Twitter plans to sell 70 million shares with estimates of raising about $1.7 billion. Companies can do a lot with the capital raised — they can use it to pay down long-term obligations, fund new opportunities, and even acquire competitors. Further, initial private investors who wish to exit can sell their shares to public investors.
I want to cash in! How can I do so?
The big dogs — institutional investors and well-connected, high-net-worth clients — get first dibs, but there is a piece of the Twitter pie left for the average-joe investors. A portion of shares outstanding has been reserved for individual investors like you and me.
Regular investors can now purchase shares through their brokers like etrade or Wells Fargo. If you don't have a brokerage account, then it will take a few days to set one up and put money in it. Check out this list of the best online brokers for stock trading. 
Before you dive headfirst into this company, I suggest you do your homework. Read the filings, reports, and news articles about Twitter, and then decide if Twitter is a company that you truly believe in.