How Do I Get Into Stanford Business School
So You Want to Go to Business School?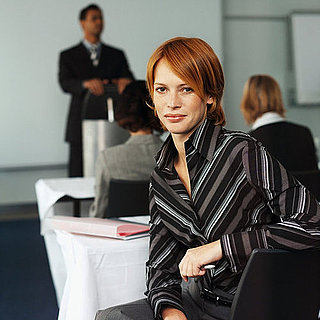 If you want to get your MBA, Stanford Graduate School of Business is the crème de la crème. The ranks of illustrious alumni go on to become billionaires, founders or heads of multinational companies of which includes Yahoo!, Time Warner, BP, Gap, Nike, and more. Lizabeth Cutler, Stanford's Assistant Director of MBA Admissions, shed some helpful insight about the famous school. Her tips can definitely apply to other business schools as well!
SavvySugar: What are some of the misconceptions people have about business school? 
Lizabeth Cutler: You tell us! Seriously, this is hard to answer without knowing what other people think. Probably the biggest misconception we run into from applicants is that they need to have a separate "business" and "personal" persona. While this may be true at some schools, Stanford asks you to bring your whole self into the classroom, your GSB experience, and the application process. Our classes deal not only with finance, IT, and operations, but also about interpersonal dynamics, giving and receiving feedback, and leadership skills. You can't manage an organization if you can't manage people, and our curriculum and culture help you build the self-awareness and interpersonal skills to be an effective leader of people.
To hear more about the gender gap at the school and what kind of candidates stand out, read on.
SS: What's the gender gap like at your school?
LC: Our incoming class is 39 percent female. This statistic has fluctuated, generally in the high 30's, for the last 10 years. In comparing candidates, we look at every individual as a whole in an effort to identify their strengths and what they have to contribute to their classmates and in their workplaces. As a result, the process is not objectively harder or easier for a female applicant. If there are gender differences, it tends to be in the factors an applicant considers in deciding whether to attend business school, how they go about choosing a school, their level of confidence about the process, and in their career plans after school. In other words, it's not really different in our court, but it may be different in the applicant's court. For example, will a female applicant from a foreign country consider studying abroad if her significant other is not applying to school? Does a female MBA student plan to stay in the workforce for her whole career, or work a few years after school then be a full-time mom? Any changes we see in the business schools simply mirrors trends happening in the wider workforce.
SS: What if people can't afford the tuition?
LC: Stanford GSB offers need-based financial aid. Scholarships and loans are available for all students, both US citizens and international students. Generally, financial aid will consist of a combination of scholarships and loans. A chart detailing tuition and other costs of attendance is available online. We seek to encourage our students to follow their dreams, whether they lead to careers in finance, consulting, marketing, general management, starting their own organization, running for office or working for an international NGO. For students who pursue entrepreneurial summer jobs or work in the social sector for the summer or after graduating, additional financial support is available. The bottom line is that potential applicants should consider what their future goals are and what they need to learn to get there, then decide if they can afford not to invest in themselves to achieve those goals!
SS: What can someone expect from their experience at Stanford business school?
LC: They can expect to learn the fundamentals of management, to push their own intellectual and personal boundaries, to think critically, analytically, innovatively, globally, and ethically about tough challenges, to feel connected to and inspired by their peers, professors, and alumni, and most of all to learn to think big about what they can accomplish during their careers.
SS: What are some of the interesting ways that candidates have stood out in the past?
LC: Applicants stand out most when they are simply being themselves and speaking in their own voice. They do not need to try to be different, unique, or extraordinary — they just need to be authentic. People spend too much time trying to guess what we want to hear, worrying about what other people are doing, or figuring out how to stand out from the crowd. So much unnecessary anxiety about things that are out of your control! Better to focus on the things that are in your control, such as performing well at work, making at impact through your work or activities, and continually learning and pursuing your interests. The real work of the application process is self-reflection — asking yourself what you want out of your education, which programs are a good fit for you, and what you would like to share about yourself and your accomplishments. Remember that, like a resume, an application is simply a reflection of you — it's you on paper (or, in this case, you in a digital format). It will shine if you shine!
Thinking of going back to school? Check out my interviews with the pros for insight, tips, and inspiration.
To understand better what kind of student Stanford looks for, you can access that information on their website. Other non-MBA programs that may interest you include their four-week Summer Institute for General Management, four-week Summer Institute for Entrepreneurship, and a four-month Program in Innovation and Entrepreneurship for working professionals living in Silicon Valley.