How Does the Health Insurance Exchange Work?
Obamacare's Insurance Exchange Starts Today! What You Need to Know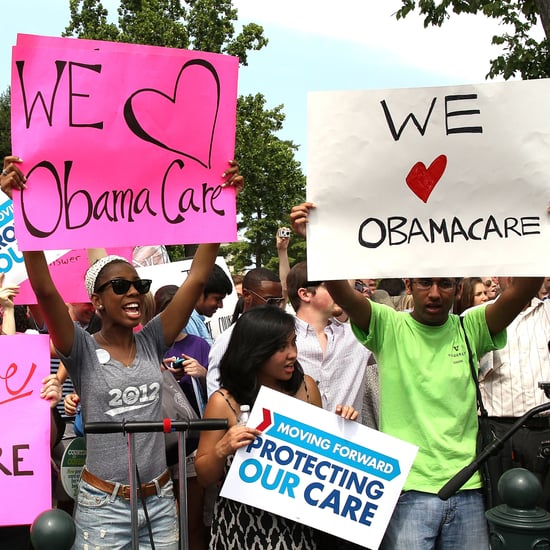 The health insurance exchange or marketplace, a key element of Obamacare or the Affordable Care Act, starts Tuesday, yet there are still a lot of people who aren't sure what this means for them. We answer some of the most common pressing questions people have about this new program:
What is this health insurance exchange?
It is an online marketplace that offers state-specific insurance plans. It is a place where consumers can shop for a policy that best suits their needs. It will help you figure out what plan is best for you after you answer a couple of questions, and it will clearly list the terms of the plans so you know what you're getting into. There are four levels of coverage you can get — bronze, silver, gold, and platinum. Bronze will likely have the lowest monthly premium but highest out-of-pocket costs. Platinum will likely have the highest monthly premium but lowest out-of-pocket costs. Those who have to pay a lot for medical care should consider the policies with higher monthly premiums.
Who should sign up for the health insurance exchange plan?
Most Americans are eligible for an exchange plan. Find out if you qualify here. However, those who should consider signing up include the uninsured, those who are buying insurance on their own, and people who can't afford to buy insurance through their work. Those who don't need it are people who have insurance through work or a government program like Medicare and Medicaid. Read on for more.
What's this about a fine if I don't get health insurance?
If you aren't covered by insurance by 2014, you need to get it or be subjected to a fine. In 2014, uninsured people will face a fine of $95 or 1 percent of their income, and in 2015, the penalties are even steeper. This fee is meant to encourage younger people in good health to take up insurance, and the money goes toward funding for the older patients and those who aren't in good health. Those exempt from this fine includes people who make very little income, certain religious groups, and families who pay over 8 percent of their income to insurance premiums even after employer contributions and federal subsidies.
When should I sign up?
Open enrollment starts Oct. 1 and ends March 31. This means you can shop for plans starting Oct. 1. However, Health Care Exchange plans won't start till Jan. 1. You can apply online, by mail, or in person. More details will be available next week on how to apply by mail and in person. You can call or chat with a representative to help you with your application.
What do I need to do?
Go to website of the Health Insurance Marketplace. Enter your state, and create an account. Take your time exploring different plans.
Well, what if I can't afford it?
The government is providing financial help to those who can't afford it. It only applies to the insurance plans in the health care exchange. Those who qualify include people who are earning income 100 percent to 400 percent of the federal poverty level, which is $11,490 to $45,960 for a single person in 2013. Find out if you are eligible for a subsidy with the calculator below.
Have more questions? Leave them in the comments, and we'll do our best to answer them!