How to Find Cheap Designer Clothes 2010-09-20 15:00:07
How to Find Designer Clothes For Really, Really Cheap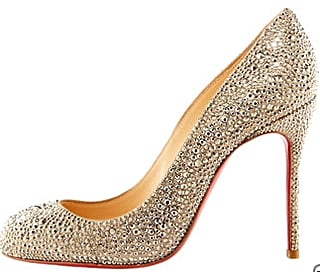 My friend really wanted a pair of crystal studded Christian Louboutin shoes that retail for over $3,000. She's a shoe fiend and budgets her money properly so she can splurge on the occasional pair of designer shoes. Unwilling to fork out thousands, she bought a pair of plain suede Louboutins for about $600 and painstakingly stuck Swarovski crystals on them. It took her two days, but the final product looked exactly like the ones in the store.
In the New York Times Bucks Blog today, reporter Jennifer Schultz is planning on doing something similar to get cheap designer clothing. She's taking her name-brand clothing with her to China and hiring Chinese tailors to make copies for her. Afraid of the legal implications, Schultz asked lawyers how copyright laws apply to consumers making their own imitations. Turns out that as long as you're not copying the item to sell or trade, you're safe, according to Susan Scafidi, an academic director at Fordham University's Fashion Law Institute.
I guess this all depends on how badly you want the designer goods. What do you think of this idea — genius or not worth the hassle?