How to Find Unlisted Jobs
How to Get Jobs You Didn't Know Existed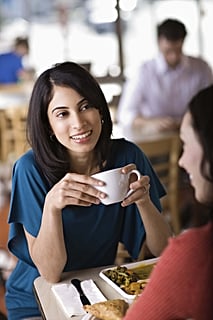 While you're busy scouring job websites online, did you know that the majority of job listings won't pop up in your search? 80 percent of available job positions aren't listed, according to the founder of CollegeRecruiter.com, Steven Rothberg. This brings us back to the importance of networking. Diligently looking for jobs online is helpful, but using your network of friends, family, and work buddies will help you see results faster. Here's a quick guide of tips to getting that job you didn't know existed:
Informational Meetings: Yes, these informational meetings do actually work. A friend of mine was having trouble finding a job straight out from college, but he started calling around and requested informational meetings with companies who weren't hiring. The result? One company liked him so much, they created a job position for him.
Make It Known: Tell everyone and your mother that you're looking for a job. Send job blasts out to Facebook, Twitter, emails or just mull about prospects with friends and acquaintances. Sooner or later you'll hear something like, "Hey, I think I might know someone who you can talk to." I remember talking to stranger at a cafe who kindly passed on job leads to me, so take my word for it, you never know who will help you. But remember, don't be pushy. There is a thin line between being aggressive and proactively pursuing a job.
Go For Coffee: You need to start relationships with people. If you think someone can help you either by giving advice or by passing on your resume to HR, go spend some time with them. Cold calling or cold emailing them doesn't usually work unless you already have good relationship with them. Even if they can't get you an interview with their company, getting advice from someone in the industry is always valuable. And who knows? Maybe you'll be the first to know of any future job openings at her firm or she might refer you to someone who is hiring. Like I mentioned before, don't push too hard. There's nothing worse than making your contact feel like she's being used.
It's About the Email: I have a friend who's extremely talented at crafting emails, and those emails have gotten her some of the biggest clients in her industry. Wording is really important, and it's very easy to misconstrue something over email — you may sound too aggressive even if you don't mean it. Have friends or professionals look over your emails and give you constructive feedback. What I find really helpful is reading samples of emails my friend sends, so trying asking for some samples from your networking diva friend.
For more tips, read after the jump.
Track Your Industry: Stay on the ball with what's happening in your industry and be aware of what structural changes are happening within the companies you're eyeing so you'll be one of the first people to find out about job openings.Check out Glassdoor.com, a website in which anonymous employees give inside information on job hirings.
Get Out There: Don't waste all of your precious job hunting time behind a computer screen. Go out to events, talks, mixers, or any activity related to the industry you want to get into. Volunteering for some of these events are a great way to network as well, so keep that as an option. If you want to devote some time to helping out with an event, make sure to get a position you know will give you a lot of face time with companies.
Help Them Find You: Jazz up your LinkedIn profile and consider upgrading to the premium version, which will widen your network and allow you to personally message every LinkedIn user. You can also set up a personal website and show samples of your work, your resume, and maybe a personal blog to put a face behind the resume. Keep in mind that what you put up will be on the WWW, so make sure whatever you publish is appropriate.