How to Get Your Boss to Like You
Hard Work Doesn't Get You the Promotion, Favoritism Does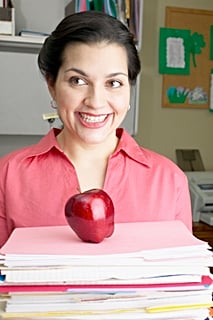 If you think working hard and producing great results for your company will get you a promotion, think again. According to a new study by market research firm Penn Schoen Berland, 92 percent of senior executives say they've seen people get promotions through favoritism and 84 percent of them have observed it at their own companies. However, the good news is that although playing favorites is a heavy factor in career progression, executives still say skills and performance reviews are the reasons for their most recent promotions.
The research also revealed another important nugget: managers already know who they are going to pick for the promotion if they have a pool of candidates to choose from even before the decision process begins.
The working world is a very complex environment and more often than not, emotion plays a big factor. After all, during the interviewing process, the interviewers are more likely to hire those whom they feel an affinity with. Further, they are also more likely to hire those who have been referred by current employees. That almost seems to be a mild form of favoritism, so I'm not surprised that it continues to play a role throughout the course of the employee's career. Although workers should be judged based on their performance, it very often does not work out that way. Do you see favoritism in your workplace?