How to Have a Good Relationship With Bosses
National Boss Day: Show Your Manager Some Appreciation Today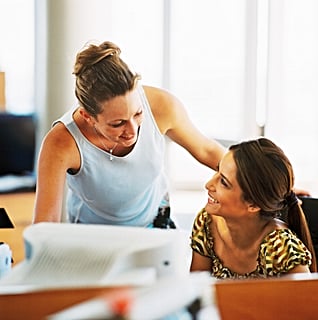 Today's National Boss Day and to celebrate this holiday, consider showing your boss some appreciation. If you're really grateful to your boss and how she's been managing the office, don't be afraid to just come out and say it. Sometimes we forget that the positive feedback goes both ways.
Getting encouragement and support from your boss definitely is incentivizing, but did you ever think to give your boss positive feedback to incentivize them in return? Simple phrases like, "Hey boss, thanks for looking out for me," or, "Thanks for taking a chance on me, I really appreciate it," can really go a long way. Another idea is to have the whole office chip in for a small gift when a gift-giving occasion like Christmas comes up.
A happy boss is a good thing for the both of you, and always keep in mind that your manager is human and needs some positive reinforcement once in a while, too!