How to Land a High-Profile Job
A Company Founder Shares Her Tips on How to Land a High-Profile Job
POPSUGAR founder and President Lisa Sugar's book, Power Your Happy, helps you combine your passions and talents for success. We're sharing more about Lisa and excerpting topics from her book in a series of posts on POPSUGAR.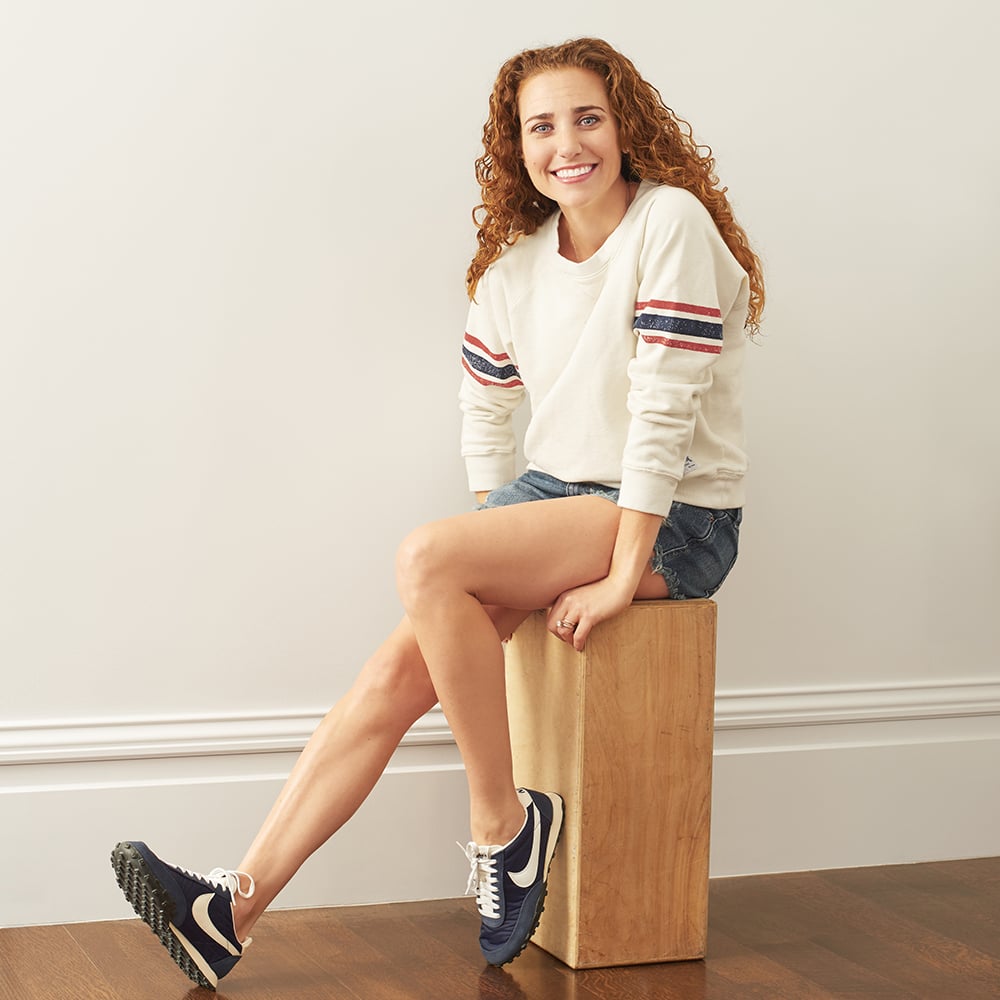 As an editor at one of the most well-known companies in the lifestyle media space, I often get asked how I landed a job at POPSUGAR. Even after working here for nearly a year, I still can't quite pinpoint that one actionable answer that my peers are often seeking. And that's because the answer is complex. Yes, my writing portfolio played a huge role, but so did timing, the overall interview process, and the culmination of my relevant work experience.
While I'm still honing my own career-giving advice, POPSUGAR President Lisa Sugar is adept at doling it out. In fact, she covers it in depth in her new book, Power Your Happy: Work Hard, Play Nice, and Build Your Dream Life (out Sept. 20). Who better to dish out tips on landing a job at a high-profile company than a woman who founded one?
Below, we've highlighted six ideas from her book on how to navigate the professional world and ultimately build your dream career. From developing your early experience to perfecting your interview skills, keep reading for her expert advice.
Know your strengths
Even if you think you know what your strong suits are, it never hurts to confirm them by taking a personality test, Lisa advised. Tests like Myers-Briggs or DISC are easy to find online and can help you hone in on what your learning style is so that you can apply it in the workplace.
"Even if you think you know everything about yourself, the results will help you think about your talents and interests in new ways," Lisa said in her new book. "These tests are a great way to expand your thinking and uncover not just the topics that interest you but also the tasks, skills, and activities that make you feel energized."
Figure out what you don't want out of a job
You know all of those sh*tty internships you suffered through? Don't repress those memories! Instead, take a good, hard look at your experience and figure out why they were such a train wreck. Was it because your boss was a micromanager? Or maybe you were uninspired by your daily tasks? Whatever the reasons, they serve as valuable clues of what you want to avoid for the future. Think of it as trial and error.
"Your early jobs are important not just for the experience but for helping you understand what you don't want to do," Lisa said. "If you're interested in a certain career path, it's important just to know how things work in that industry and find out if you actually like it." And if you don't? You'll be the wiser for it.
Learn your way around an industry
Once you've settled on an industry that you do like, learn everything about it, from every angle you can. For publishing, that can include copywriting, editing, and even art direction. For fashion, it can be everything from retail to styling to marketing. The point is, every career starts somewhere. "There is no secret to getting the career of your dreams, but getting a job in the industry is a good place to start," Lisa advised.
Network, network, network
Knowing someone on the inside can be a huge asset, not only for getting your foot in the door when you need it but also for familiarizing yourself with a certain company. "It's a great way to learn about the work culture at different companies and how the jobs [are] slightly different from place to place." Of course, building connections isn't easy, and it's something that takes a bit of practice (and patience). Lisa suggested starting small when learning how to socialize in a professional setting: "Talk to a co-worker you haven't met before in the office kitchen, volunteer to deliver a presentation to a small group, or attend that after-work happy hour you usually skip."
As soon as you've met someone in your field who you connect with, take notes. Ask for their contact info and jot down where you met, details from the conversation, or anything else that can help you remember the interaction later. "I am always wowed when someone remembers me from the one-off place we met or the specifics of our conversation," Lisa said. "That's a perfect example of how to make an impression without being annoying."
Perfect your email skills
Don't be afraid to reach out to your new contact by sending him or her an introductory email. That being said, there is a right way and wrong way to reach out to busy people. According to Lisa, your primary goal should be to not waste anyone's time. Here are Lisa's go-to tips for a quick, clean email:
Be friendly, but professional.
Check for errors before you send.
Be direct about what you're interested in up front, and don't ramble.
Don't ask vague or obvious questions you can easily answer with a Google search.
Show some personality.
Make a genuine connection back to the company.
Give your email a creative subject line to stand out.
Almost as important as the email itself is when you send it. Since people tend to be busy earlier in the week or first thing in the morning, aim for lunchtime or early afternoon when they're more likely to have a bit of downtime. And finally, don't follow up more than three times.
Nail your interview
Perhaps the most important part of the interview is what you do before you even make it into the conference room. Do your research to show that you're both resourceful and committed. Come prepared with a list of specific questions to ask. And don't forget to clean up your social media accounts to keep them PG-13. "One of the first things I do before or after interviewing candidates for jobs at POPSUGAR is check out their social media accounts," Lisa said. "It's a great way to get a sense of someone's personality, humor, writing talent, and aesthetics. The captions you write, the products you like, and the people you surround yourself with give a potential co-worker an inside look at who you really are — they make you more human."