How to Organize Your Email Inbox
Turn Your Inbox Into a To-Do List in 5 Easy Steps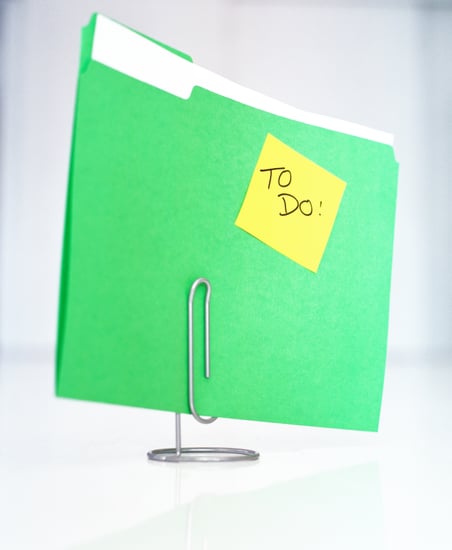 Start the new year off right by getting organized — beginning with your inbox. From daily deals to digital receipts to holiday sale announcements, emails are especially frequent this time of year. Clear the clutter and manage your tasks by following these five simple steps.
Create categories. It's important to categorize your messages so that you can find them quickly. Start by establishing general folders like personal, work, finance, travel, and shopping. Then decide how you can divide each of those labels into smaller subcategories. For instance, your personal folder may include photos and letters, while your shopping folder contains coupons and receipts. Determine the types of messages that you receive most often and add more as you see fit.
Color-code. For one thing, colored labels will make your inbox look better. Plus, keeping things color-coordinated allows you to carry the label system throughout your office. Buy folders, sticky notes, and highlighters in each shade so that, for example, blue always means banking. In Gmail, colors can be added to each label by letting your mouse hover just to the right of the label name.

Read on for the rest of the steps.

Take a deep breath and file away. If you've never moved messages from your inbox to separate folders, it will definitely feel overwhelming at first. Speed up the process by searching for the addresses that you hear from regularly — whether that's your mom or Groupon — and manually move the messages from each sender all at once. For example, all emails from mom can be moved into the personal folder, while those from Groupon can be moved into the coupons subfolder in shopping.
Assess what's left. As you file the most recent messages, decide which emails still require you to take action. Leave only those messages that demand action in your inbox so that it becomes your to-do list.
Maintain the system. From now on, every time you receive an email, consider whether or not you need to follow up in some way. If you don't, file it into the appropriately labeled folder. If you do, leave it in your inbox as a reminder and keep it there until you've completed the job. Also, most email providers allow you to set rules for incoming mail so that specific messages sort themselves. Take advantage of these automatic filters, which can usually be adjusted in the settings tab.
Not only is this method a simple way to keep track of your responsibilities, but it's also a visual indication of your daily workload. When emails start to accumulate, you'll know that you need to step up and take care of your tasks.