How to Personalize Your Office
Quick, Creative Ways to Personalize Your Office Space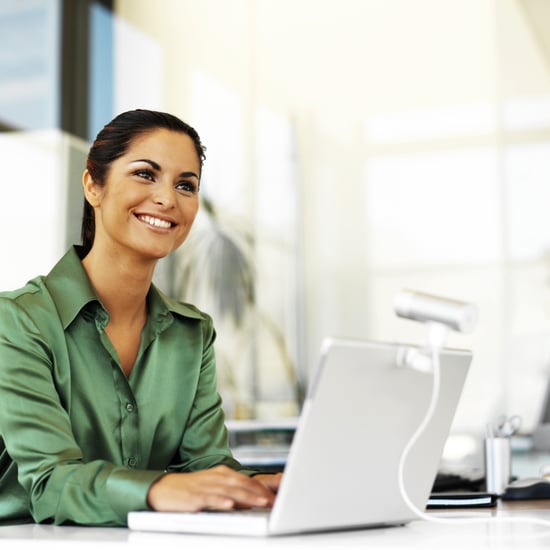 If your office space looks like most, chances are it's white or beige or some other combination of neutral shades — in other words, it's an ideal backdrop to add some of your own personality.
Bringing a bit of character to your workspace can be a great way to kick-start your creativity, so we've come up with some simple, affordable tips to inspire you. Mix and match these easy tips to decorate your desk:
Book stacks. Bring a few coffee table books to work — or even issues of your favorite magazines — and use the pile to prop up your computer in a fun, unexpected way.
Etsy prints. Find an affordable office-themed Etsy print to add a cheeky, creative touch to your workspace.
Concert memorabilia. Consider yourself a total music junkie? Gather your old concert tickets and posters and photos from memorable shows to create a cool collage. Another idea: put your favorite record on a small stand as a simple, personal accent.
DIY poster. Upload one of your best snaps to a photo editing website like PicMonkey to add creative, artsy effects, then order a poster-size version of the image and have it framed for your wall.
Seat pillow. Buy a small patterned throw pillow in your favorite shades to add comfort and personality to your office chair. Don't need the extra cushion? Find a bright wrist rest to set in front of your keyboard instead.
Desktop calendar. Shop for a colorful, playful calendar to decorate your space, or create your own calendar using photos of friends and family — a unique, practical way to display photos.
Postcards. Collect postcards during your travels to create a simple collage of all your favorite places. Prefer a more vintage look? Shop on Etsy for old postcards from around the world.
Knickknacks. Love travel souvenirs? Have a quirky collection that inspires you? Grab a handful of small, meaningful knickknacks to display on your desk.
Colorful supplies. When in doubt, invest in bright, chic office supplies to liven up your space. Whether it's a neon green stapler or a bold, red journal, colorful desk accessories are an easy way to cheer up your workday.