How to Save at a Craft Store
6 Ways to Shop Smarter For Crafts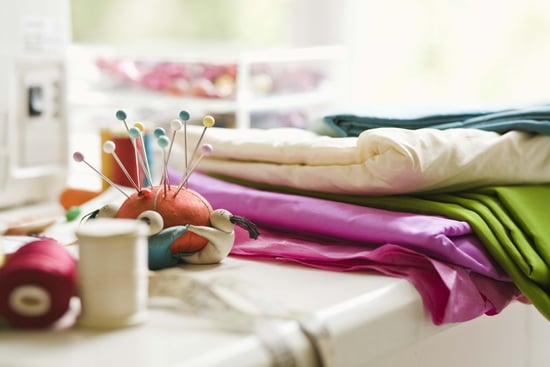 A glue stick here, some fabric paint there, and suddenly you've spent way more than you'd planned at the craft store. Sound familiar? If you regularly overdo it with crafty odds and ends, then it's time to step back and reassess your shopping habits. After all, spending too much money on supplies sort of defeats the purpose of DIY projects. Whether you're a foam brush hoarder or a spray paint fanatic, here are six simple tips to help you ease up on the arts-and-crafts shopping sprees.
Know what you own. Before you head to the store, take stock of what you already have by scanning your drawers and shelves. No need to stockpile: buy what you actually need when you actually need it, and use up your current supplies before your buy more.
Have specific projects in mind. Here's a good rule of thumb: don't head to the craft store just because. Make the trip when a project comes up, and commit to buying only the specific materials needed for that job.
Scour for coupons. Sign up for your favorite craft store's email service so that you regularly earn special deals and coupons. Can't stand the inbox overflow? Create a separate account for membership emails or visit the store's website ahead of time to check for sale events.
Look for versatile products. Make the most of your purchases by opting for multiuse products that could work for several different projects. Buy pens that work on a variety of surfaces, pick a paint shade that you turn to regularly, and grab fabric you'll use again and again. Think all-purpose, all-occasion to get the biggest bang for your buck.
Buy off-season items. It may feel silly to buy holiday products in January, but it's smart to grab those items on sale and store them for next year. Always check out clearance shelves, too; that's the best place to find those weird, less-practical colors or patterns that might inspire your next creation.
Set a spending cap beforehand. When in doubt, try to limit your expenses by deciding on a maximum amount to spend ahead of time. Tell yourself that you won't shell out more than $50, and then shop accordingly. Are you a more serious crafter? You may also want to consider a monthly or yearly budget to make sure your hobby doesn't take over too much of your spending.