How to Save on Eating Out
Check Yourself: Money-Saving Tips For Eating Out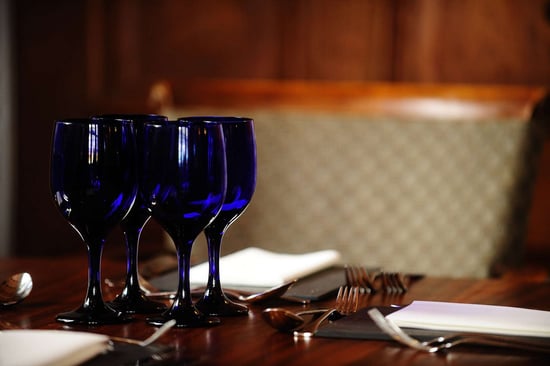 No matter how much you try to eat in during the week to save money, the weekend calls for going out — and that's OK! Although Americans are spending an average of $36 on each meal they eat out, according to Zagat's 2012 America's Top Restaurants survey, we think that's pretty high, and you can save no matter where you live, starting with these five tips.
Online deals. You're surely familiar with sites like Groupon and LivingSocial, which offer discount vouchers to members, such as $25 worth of food for $50. (Our PopSugar Shop rounds up the best deals.) In addition, some restaurants offer discounts in city guides that you wouldn't think to check unless you're a tourist.
Like, follow, and check in. Like other businesses, restaurants are taking advantage of social media, and many will announce specials to their followers on Facebook or Twitter. Apps like Yelp and Foursquare let you "check in" to a restaurant and often score free food, like appetizers, for letting people know where you dine.
Skip the dessert (kind of). You can still enjoy sweets after a meal — just don't do it at the restaurant, where the final plates are typically overpriced. Pass on in-house dessert and go elsewhere, like to a local pastry or ice cream shop, for an inexpensive treat.
BYOB. Not all restaurants let you bring your own beer or wine, but the ones that do will help you save a lot on drinks. Even if you have to pay a corkage fee (usually around $15), it's cheaper than buying a bottle at the restaurant and much smarter than paying by the glass, which is the least economical choice. I recently called a restaurant before going in to ask, and they indeed had a BYOB policy, even though it wasn't mentioned anywhere on Yelp or their website; it doesn't hurt to check.
Sharing is saving. There are a couple ways to share when eating out: one option is to split a main dish and an appetizer with another person, especially at restaurants that serve large portions. The other way is to share your time: if you have plans to grab dinner with a couple of friends individually and they know one other, then consider meeting both of them at once so you only have to dine out for one meal, not two.