How to Save on Medical Bills
9 Secrets to Shrinking Your Medical Bills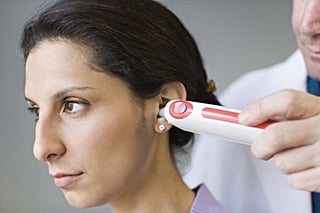 Medical bills can be very expensive — the US spends $3 trillion annually on healthcare expenses — but I recently learned from the book 101 Ways to Save Money on Health Care that there are many tricks to shaving off costs. The book is full of advice, and here are some of author Doc Cindy's recommended tips:
Have your doctor choose a medicine from your insurance formulary and bring a copy with you to every visit. Savings: $5 to $50 on a prescription co-pay.
Comparison shop between pharmacies — jeans cost more at one store than another, and so do medications. Savings: $5 to $30.
Get a flu vaccine at your local health department. Savings: $10 to $30.
Take advantage of health fair screening tests for cholesterol testing. Savings: $100.
For more tips, read on.
Use an online coupon toward your prescription co-pay (check www.[drugname].com) Savings: $5 to $50.
Treat your yeast infection at home with OTC Gynelotrimin or Monistat instead of making an office visit. Savings: $25 to $100.
Use an effective but older generic birth control pill. Savings: $50.
See your family doctor rather than a specialist. Savings: $20 to $100.
Use a coupon to transfer your prescription from one pharmacy to another (check online and your local newspaper). Savings: $10 to $20.
Remember, before making any health-related decisions, you need to talk to a trusted doctor first.