How to Save Money on Beauty Stuff
How to Save Major Bucks on Your Beauty Routine
When it comes to your beauty routine, there's no need to spend big bucks. Rather than breaking the bank on spa facials and makeup counter creams, you can get the same results for less with a few savvy tricks. Shopping smarter and getting creative with household products, will keep your skin clean, clear, and under budget. Check out our list below and learn to make DIY and deals the main focus of your makeup bag!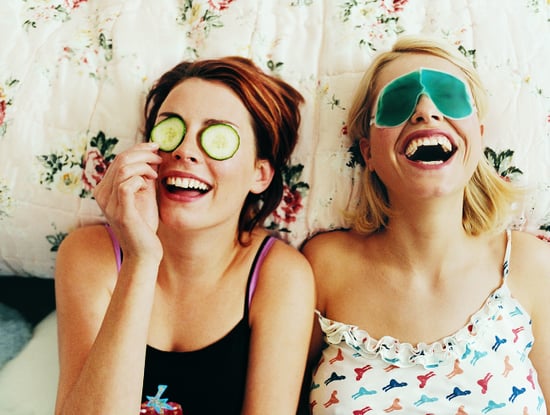 Turn to your kitchen: It's not just your medicine cabinet but your kitchen cabinets that are filled with beauty secrets. In fact, you can beautify everything from skin to hair using common kitchen ingredients. Vinegar is great for soothing skin while this DIY face mask uses ingredients like tea and lemon to brighten your complexion.
Take it online: Heading online is a great way to score deals and compare the price of products. Discount sites like Gilt City offer weekly deals at local salons, and retailers like Sephora often have exclusive online-only sales. Signing up for email alerts will help you keep track of sales and seasonal discounts that you may miss otherwise. Lastly, before you dish out for a new face cream or serum, read reviews about the product at Makeupalley. This will prevent you from spending money on a product that isn't worth the hype.
Hit up the dollar and drugstore: No need to head to the makeup counter, everything you need is awaiting you at the drug and dollar store. The dollar store is a great place to score basics like brushes, soap, and shampoo while the drugstore is filled with beauty buys under $10. Always use your membership card, this will help you collect points and beauty related coupons for further purchases.
Recycle, Recycle: Recycling is always good, especially when it comes to beauty products. Companies like MAC are so committed to the environment, they give you free lipstick for old tubes, while Stila makes compacts that can easily be refilled. You can also put old lipstick to use by melting it into a finger gloss and storing it in an old mint tin or small container.
Buy in bulk: Because you'll always use essentials like shampoo and toothpaste, buy those products in bulk at Costco or when those products are on sale. It's cost effective and will prevent you from constantly having to restock.
Score big with samples: Samples are short for "free makeup." Not only will you discover what products you like and dislike, they will freshen up your look without costing a dime. Most samples last longer than one use, making them great for traveling or your office makeup bag. Score samples at the makeup counter, signing up with Samples Beauty.com, or our very own POPSUGAR Sample Squad.