How to Save Money on Coffee
7 Ideas to Save on Your Morning Coffee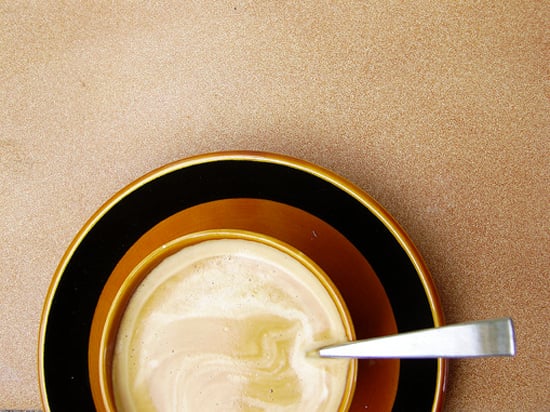 The Latte Factor is very real — the average American worker spends $1,092 on coffee. Although your cup of Joe may seem as essential as breathing, there are still plenty of alternatives to a $4 store-bought latte. So how do we start saving on this big budget drain? Here are some ideas:
Try low-end. New York Magazine did a coffee taste test and food critic Adam Platt found that coffee from Dunkin' Donuts actually tasted better than Starbucks. If you're craving coffee, opt to get a cup of joe from a lesser-known chain.
Cash in on freebies. Keep your eye out for freebies and remember Starbucks gives customers a free birthday beverage as long as you register your Starbucks gift card and use it once. And if you're a loyal Starbucks customer, you can attain gold member status and receive free coffee for every 12 purchases. Remember that Sept. 29 is National Coffee Day, so there should be plenty of coffee freebies then. Earth Day generally offers a lot of coffee freebies as well.
Find Starbucks recipes. Find out how to make drinks just like Starbucks by doing some research online. Personal finance blogger Squawkfox was able to mimic a tall Starbucks frappuccino ($4) for only 32 cents. The secret is actually xanthan gum ($16), a food thickener that keeps the texture smooth and the drink together. There are also plenty of other sites that have copycat recipes of all the Starbucks drinks.
Go instant. Instant coffee isn't too bad if you dress it up with these recipes. Add cocoa or spices like nutmeg, blend it with ice, douse it with milk, or add honey.
Read on for more ideas.
Buy a coffeemaker. If you're really particular about your coffee and instant just won't do, invest in a good coffeemaker. Although there are plenty available for under $20, there are those who say high-end machines like the Cuisinart DCC-1200 ($70) brew a better cup of coffee.
Opt for black. If you opt for black coffee instead of a latte, you may be paying over 50 percent less.
Mix it up. You don't have to get your favorite caramel frappuccino every single day. Instead, mix it up with all the tricks mentioned above. You can treat yourself to your favorite drink on special occasions, but try to make your own, or opt for black coffee when you're at Starbucks.
Source: Flickr User visualpanic