How to Self-Motivate
How to Self-Motivate in 5 Steps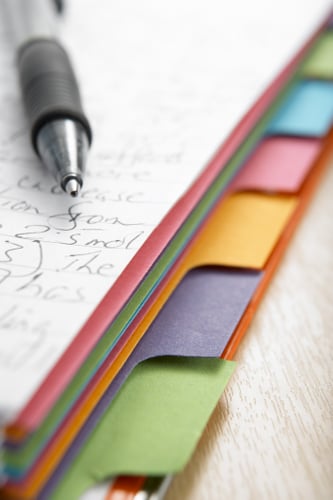 Whether or not the new year means a whole new you, following these tips for self-motivation can definitely lead to a more productive you in 2012. Tackle to-dos and breeze through your schedule with these simple steps:
Plan ahead. It seems like a no-brainer, but creating a to-do list for tomorrow's chores is a crucial part of productivity. Begin by writing a detailed list of individual tasks, then outline an agenda with specific time blocks assigned to each project. Next, decide which items you need to help you complete the list: a sheet of stamps to mail those holiday cards or a packed gym bag for your trainer session, for instance. Gather the necessities ahead of time to make sure your morning runs smoothly.
Be an early operator. Finish the most frustrating projects early in the morning to put yourself in productive mode and get the main stressors out of the way. Feeling accomplished acts as a major mood-booster, and positivity plays a key role in self-motivation.
Keep yourself accountable. To avoid that "I'll just do it tomorrow" moment, set up calendar alerts on your phone or laptop to remind you of your errands. Having to face the notification will force you to think twice. Likewise, tell a friend or family member what you plan to get done. That way, you'll feel a healthy dose of guilt if you consider copping out of your responsibilities.
Fashion a reward system. Gold stars, smiley face stickers, a manicure at your favorite salon — whatever it is, choose a gift for yourself that aligns with your larger goals. If you're hoping to save money, for example, then you probably shouldn't shell out for a new dress to reward yourself. Remember that the size and nature of the reward doesn't matter — simply knowing that there is a reward will be enough to keep you chugging along.
Multitask when you can. Sometimes trying to take care of too many things at once can backfire, resulting in poor performance or half-finished assignments. Still, there are certainly instances when you can add more to your plate, so try to combine jobs — like catching up with your best friend while grocery shopping — to save time and energy.