How to Use LinkedIn
How to Jazz Up Your LinkedIn Profile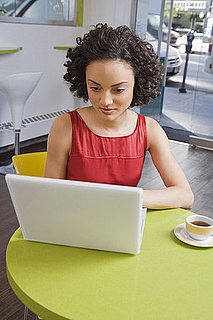 I'm always trolling my LinkedIn profile to see what old classmates and colleagues are up to and it's pretty cool to see how some of them are advancing. I love the LinkedIn because it's a great networking and job hunting tool. I've had friends pick up freelance projects from the professional social networking site, and I have used it to get in touch with people I wouldn't normally have access to. It's also a good who's who book for pretty much every industry. If you're a LinkedIn newbie, here are some easy tips to get you started:
Add everybody, and I do mean everybody — Don't be bashful, add everyone you've ever come across. Be it from school, work, events or even the guy you have the quick daily chat with in your elevator. Having more friends will lead to a larger network and more access to more people. This means you won't have to jump through as many hoops to find your potential employer or client.
For more tips, read on.
Get your name ASAP — Get your own vanity URL so instead of a bunch of random numbers, your LinkedIn URL will feature your name. This looks cleaner and will make your site come up higher when people search for your name. You'll be able to fit this neat little URL onto your business cards as well.
Recommendations — Start asking for recommendations and try to make it as varied as you can. Leaving recommendations for other people is a good way of getting some recommendations karma!
Link away — Put your Twitter or personal website link on there — it's your chance to market yourself and to add color to your profile.
Spice up your summary — Summaries come in all shapes and sizes on LinkedIn. I've seen a whole range of them, from fun ones to the more professional kind. Try browsing through LinkedIn to see samples of profiles from people in your industry to decide what works for you. Sticking to two paragraphs seems to be a good length because it keeps it brief, but it'll give the reader enough information about you. Remember, this is your one minute sell, so make it interesting!