How to Work During a Power Outage
8 Tips For Working From Home When the Power Goes Out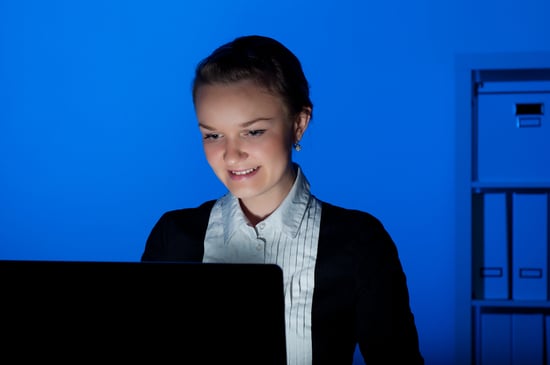 Although people have headed back to work now that Hurricane Sandy has blown over, there are some who are still working from home because their offices are closed or for other reasons. If you ever find yourself working during a power outage, here are some handy tips to keep in mind:
Find an alternative power source. Always be prepared for any emergencies by investing in an alternative power source — like a power pack or solar charger. Make sure you have extra batteries on hand in your home for gadgets like your phone or flashlight. And if possible, try to look for places outside your home that will let you charge your electronics so you won't be drying out your power sources.
Limit your usage. Prioritize what's important. Use your gadgets conservatively since you don't have a reliable power source.
Communicate with your office mates. Keep your colleagues and boss updated on your situation, and let them know if you will be inaccessible or if you will be available only intermittently. If you are unable to work, notify them as soon as you are able. Keep an open line of communication so they aren't left wondering what you're up to.
Stay comfortable. Above all else, it's important to be comfortable to be able to concentrate on your work. Stay nourished and hydrated with items you've packed in your emergency kit — nonperishable food items and at least one gallon of water a day. Keep warm by properly insulating your room and layering your clothes, and consider investing in a propane heater (but be cautious when using one!). Keep cool in a heat wave by making sure you're drinking enough water, taking cool showers, and more.
Get out of the house. If your home situation is unbearable, find another location to work from, such as a friend's house or a public space that may have better heating or cooling.
Keyboard your tablet. Use your tablet with a keyboard instead of a laptop. The battery life of a tablet is longer, so you can save your batteries for other uses.
Seek out pay phones. Go old school and look for the pay phone that's closest to you. Try to rely on them for calls (if it's convenient) so that you're not burning through your phone's batteries.
Find other ways to go online. If the Internet's down, you might be lucky enough to access it through your phone if you've signed up for a tethering plan with your carrier. However, that extra feature can be pricey and cost anywhere from $20 to $30 a month. If you really need to access the Internet, there are often public spaces you can go to access free WiFi at libraries or establishments such as Starbucks and Whole Foods.