How to Write a Thank-You Letter
3 Rules of Thank-You-Letter Writing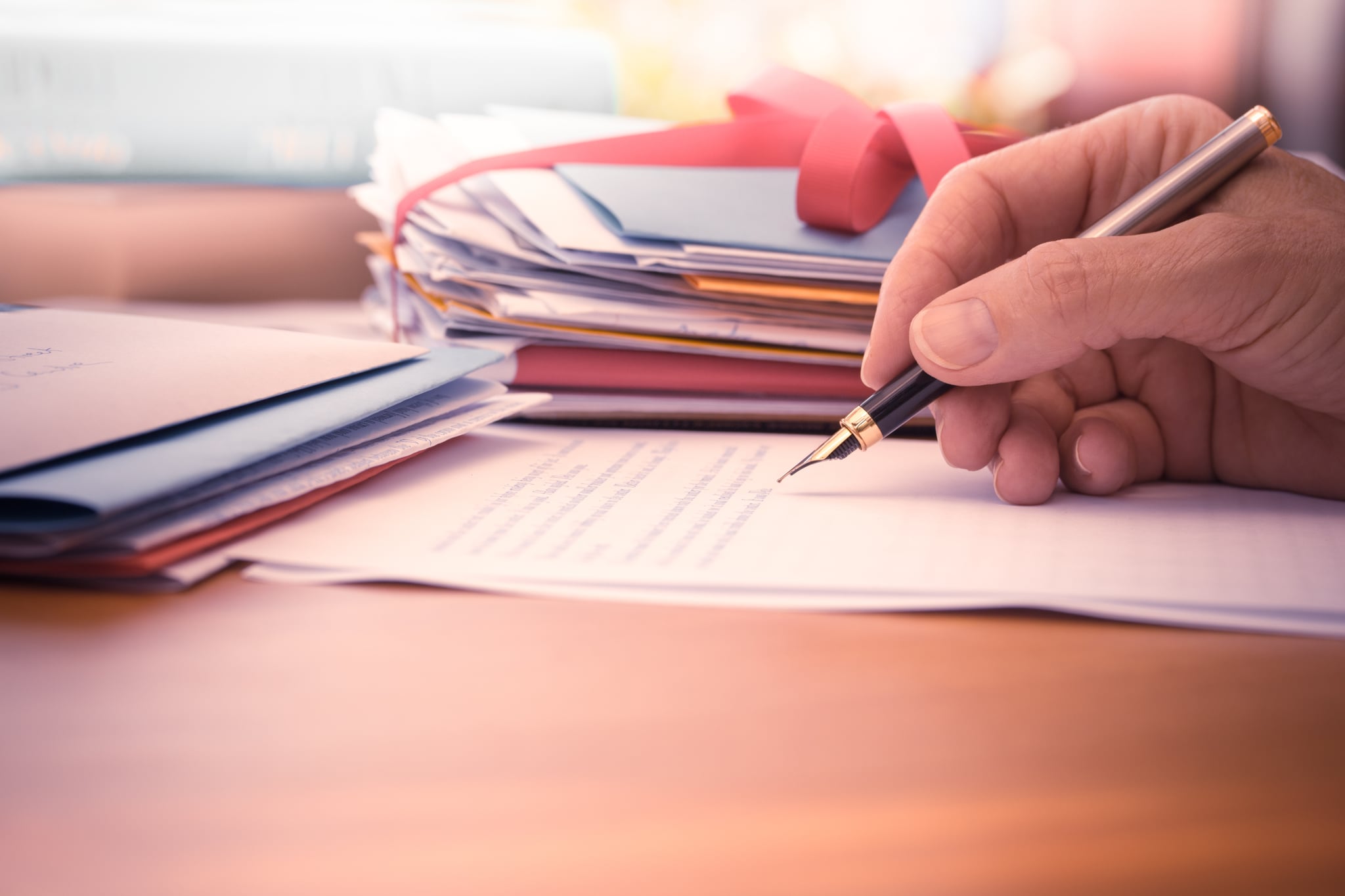 Many job candidates tend to forget that the interview doesn't actually end when you leave the office. Instead, the interview is only completed after you send a thank-you letter. Surprisingly, a large number of job candidates still overlook the importance of sending a follow-up thank-you letter after an interview. However, not sending a thank-you letter can be a fatal misstep in your job search.
Now, of course, if you royally screwed up an interview, thanking the hiring manager will do little to help your chances of getting the job. Yet if you are one of the top applicants for the position, then a thank-you letter may be the difference maker. When hiring managers are faced with a tough call, they often make the final decision based on whether the candidate ended the interview with a follow-up letter.
If you want to improve your chances of getting the job, sending a thank-you letter is crucial. Below are three simple rules to follow when writing and sending out your follow-up letters. Adhering to these easy rules will demonstrate your diligence and put you a step above the other candidates applying for the position.
Rule No. 1 — Email Your Thank-You Letter ASAP
This rule tends to be a bit controversial. Some career coaches argue that sending your letter through the mail is more personal. While I agree that mailing a thank-you card shows that you really took the time to convey your appreciation, snail mail is much too slow for an interview thank-you letter.
With mail, you run the risk of having your thank-you letter getting lost and possibly not even making it to the interviewer. Depending on the industry, sending a letter in the mail may also make you look out of touch with the times. Although there are situations where a handwritten thank-you letter is appropriate, the post-interview follow-up is not one of them.
It's imperative that you do not take too much time to send thank-you letters to the interviewer. A general rule of thumb is to send your thank-you letter within one to 12 hours of leaving the office. There are two main reasons for this:
You can never be sure when the hiring manager will make their final decision, so sending them a letter promptly is of the essence.
It's best if you can send your thank-you letter before your competition has the chance to. This will help you stick out and ensure that you remain on the hiring manager's mind.
Remember, "the sooner the better" is your motto when sending out your post-interview thank-you letters.
Rule No. 2 — Keep It Short
Writing a thank-you letter should be straightforward and take no longer than 30 minutes to write. If your thank-you letter exceeds one page, then you have written way too much. Bear in mind that the point of the letter is to keep the memory of your interview fresh in the hiring manager's thoughts and not to rehash the entire interview into an essay.
Writing your letter in a concise manner will speed up the process and allow you to deliver it much quicker than your competition. A shorter letter will also demonstrate that you value the hiring manager's time. If you are having trouble writing an appropriate letter, then you might want to use a thank-you-letter template. Similar to résumé templates, thank-you-letter templates can provide you with an outline to best reach your target audience. However, before simply copying and pasting from a template, check out rule No. 3.
Rule No. 3 — Personalize the Thank-You Letter
The biggest mistake job candidates can make when sending a thank-you letter is to merely copy and paste from a template they found online. Templates are a great starting point to brainstorm ways to target your audience, but they should not be used on their own. A generic email is a major turnoff for hiring managers.
A great way of beefing up your thank-you letter is to reference specifics from the interview. Whether it be a particular subject you discussed or a funny joke that was said during the interview, personalizing your message helps you to better connect with the hiring manager. If you can, take the opportunity to send the interviewer a relevant article about the job or, better yet, their favorite sports team or TV show. By personalizing your thank-you letter, you demonstrate that you were truly engaged during the interview and leave a lasting impression on the interviewer's mind.
While your résumé and cover letter hold the most weight, no job search is complete without a thank-you letter. So when you are scouring the Internet for useful résumé samples and cover-letter templates, don't forget to look for some helpful thank-you-letter resources.