Improve Your Mood in the Office
Beat the Summer Slump With These 6 Tips
The sweltering Summer heat can make it difficult to concentrate on work. If you're itching to get out of your cubicle to lounge by the poolside, we've got these suggestions for you to stay productive at work while making the most of Summer.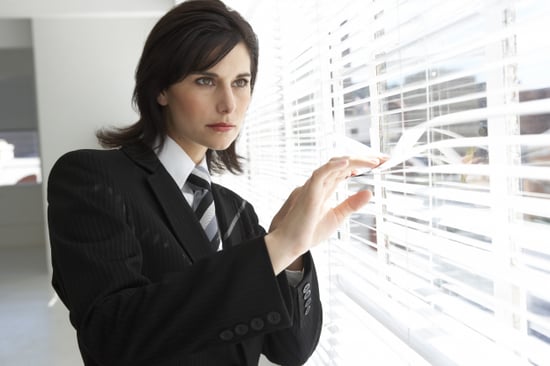 Decorate your desk: Personalize your desk with a Summer theme. Keep a potted plant or fresh flowers at your desk. Frame a few of your favorite Summer memories to perk up your mood.
Listen to a Summer-themed playlist: Create your own upbeat playlist, or check out Pandora Summer playlists. I'm loving Pandora's "Summer Hits From the 90s" that includes hits from Tag Team, Blues Traveler, and Vertical Horizon. There's nothing like nostalgic tunes from the Summers of your youth to bring back happy memories.
Read on for more tips on beating the Summer slump.
Eat fresh fruit (especially tropical): Summer fruits are ripe and plentiful, and you should pack diced mango, pineapple, and papaya. Hydrate with a Banana-Mango Smoothie, add citrus and mint to your iced tea, or mix lemonade with sparkling water.
Get your daily dose of Vitamin B: Lethargy, poor concentration, and depression could be signs of a Vitamin B deficiency. Be sure to get a well balanced diet of whole grains, lean meats and legumes, and vegetables. Pack a healthy lunch that hits those targets. Your brain will thank you with higher productivity.
Take an afternoon walk: Many people experience an afternoon slump around 2-3 p.m. Replace the second (or third) cup of coffee for a quick walk around the block. Fresh air and a dose of Vitamin D will help tackle the sluggishness.
Make the most of daylight savings: Try working out in the morning when it's light outside and cooler. It will give you an energy boost for the rest of the day. Also, since the sun doesn't set until 8 p.m., you have plenty of time after work to kick back by the pool or BBQ. Plan something outdoors with your friends and family after work rather than collapse on the couch when you get home.