Interview With CEO and Editor in Chief of Her Campus Media
Her Campus's CEO and Editor in Chief Shares How She Powers Her Happy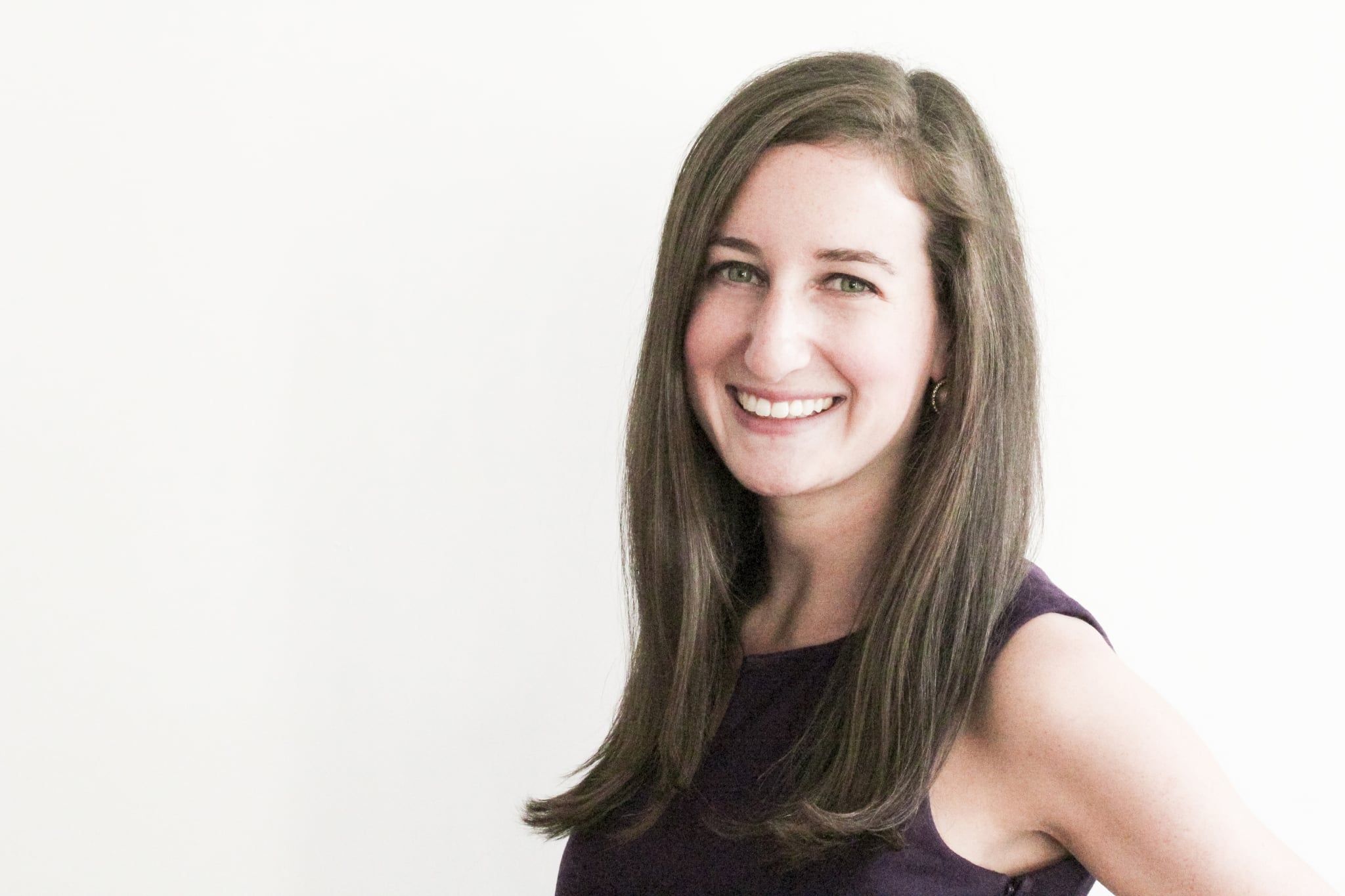 Stephanie Kaplan Lewis launched Her Campus Media in 2009 as an undergraduate at Harvard. As cofounder, CEO, and editor in chief, she has grown the brand to reach over 35 million monthly users across the Her Campus Media network, which also includes 350+ on-campus chapters, 3,000+ members in the InfluenceHer Collective, and programs like College Fashion Week and Her Conference. She has been named to Inc.'s 30 Under 30, Businessweek's 25 Under 25, and Glamour's 20 Amazing Young Women. To say Stephanie is busy is an understatement. She shared how she powers her happy and pushes herself and her company forward while inspiring smart, career-driven women.
Power Your Happy Q&A
What advice would you give your 22-year-old self?
I'm only 28 now, so this is me not too long ago . . . I would probably tell myself to relax a bit more — and to start doing strength training!
What talent or passion have you been able to use in your career in an unexpected way?
I ran the Boston Marathon (for charity) in 2015, and I find myself drawing on the mental-toughness learnings from that experience again and again in my career. Building a start-up is truly a marathon, not a sprint, and it's resilience and perseverance that get you through the inevitable unglamorous and really difficult, trying days in order to keep on pushing forward.
What is the one thing that influenced your career today? When was the moment when you realized you were on the right path?
My cofounders (Windsor and Annie) and I started Her Campus as undergrads at Harvard after seeing the student publication we were running skyrocket in popularity, shedding light on college women's need for a media outlet like Her Campus, both to read and to write for. Though none of us had any business experience at the time, we entered Harvard's business plan competition and won, launched the company while we were still full-time students, and have been building it ever since.
What does "finding your happy" mean to you? Do you feel you've "found it"?
To me, "finding your happy" means identifying what brings you joy and assembling a life for yourself that includes those things, both small-scale on a daily basis (things like a nonstressful commute or a workout you love) and on the whole (friends, family, job). I do feel I've "found my happy" at this point in my life through a meaningful and challenging career, a loving, funny, smart, and supportive husband, close relationships with key family members and friends, a home that I love to live in, and a day-to-day that affords me flexibility. This is not to say my life is perfect by any means — but I am very happy with where I am at.
Speed Round: What powers your happy​​?
My rescue dog and cat, Yeti and Paisley (respectively)!
Guilty pleasure?
Coffee ice cream with crushed Reese's and hot fudge; TGIT.
Favorite curse word?
For whatever reason, I really never swear.
Happy place?
Pure Barre! I typically go 5 times/week!
Favorite junk food?
Anything chocolate.
Favorite workout?
Pure Barre!
Favorite splurge
A couples massage; alternatively, a TJMaxx haul.
Feel-good music?
"Best Day of My Life" by American Authors. My husband and I made our entrance to our wedding reception to this song!
Favorite thing about your appearance?
I've always liked having green eyes, like my mom.
Last thing you do before going to bed?
Look at my calendar for the next day to see what I have going on.