Interview With the Founders of Shine Text
Revolutionizing Wellness: How a Text a Day Can Keep the Doctor Away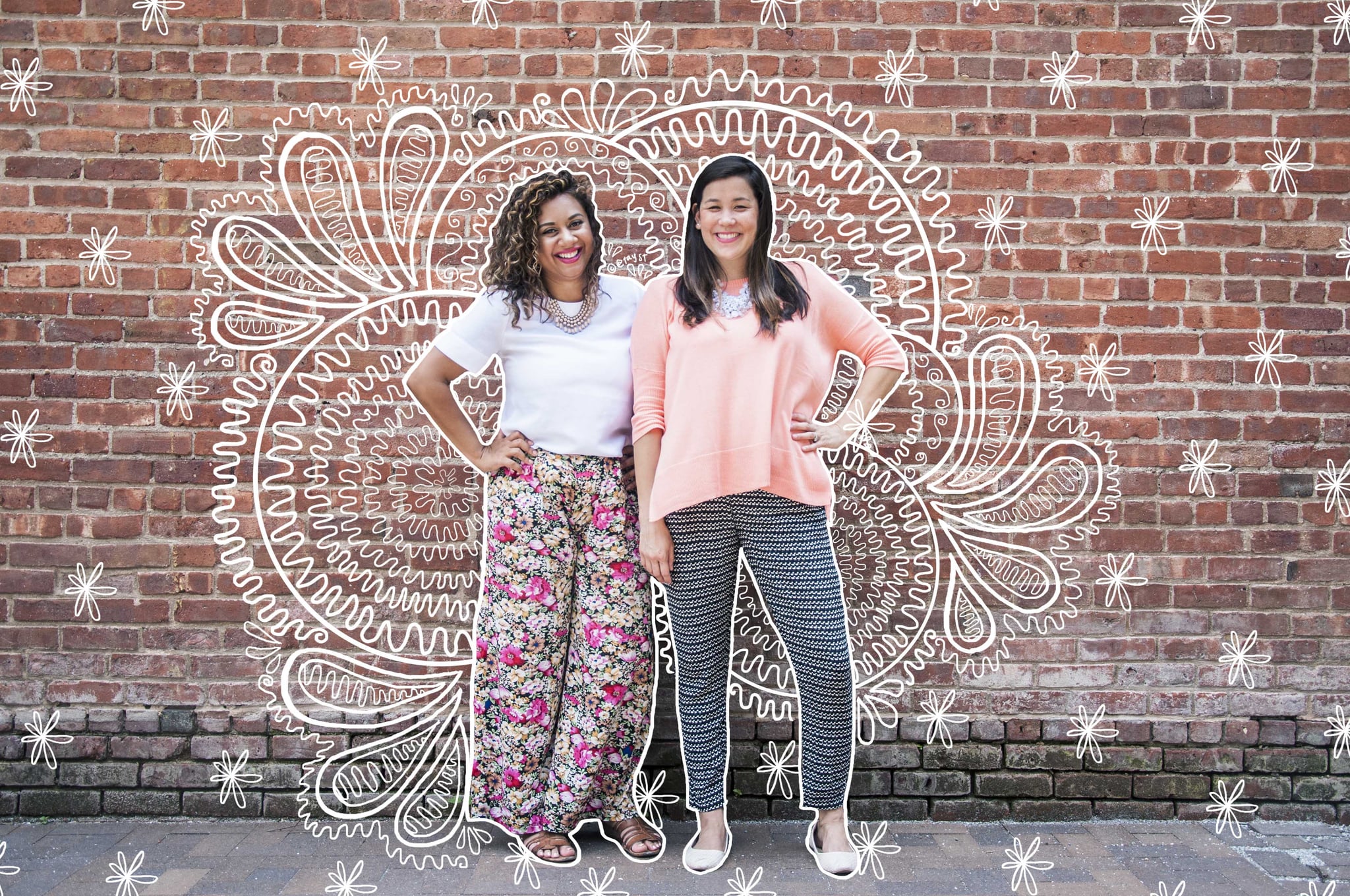 Sometimes all it takes to boost your happiness and lessen your loneliness is one uplifting text from a trusted ally, and in fact, receiving an encouraging text message first thing in the morning can do wonders for your mental health. Shine founders Marah Lidey and Naomi Hirabayashi are here to prove this — that the future of wellness lies in using technology to reach the masses, especially younger millennials who have grown up relying on technology in order to connect with others.
The idea behind Shine is simple: enter your cell phone number and you'll then receive a text every morning with a gentle reminder to laugh more, take a deep breath, seek out your most positive friends, keep your eyes on the prize, or any number of other motivational nudges. A sample text: "Productivity Guilt: Productivity guilt (shame over unfinished tasks) stresses us to do it *all* > what matters. Today, resist the hamster wheel; focus on impact."
One text per morning may seem like a small gesture but it can have a surprisingly powerful effect. Even the subtlest of mindset shifts can change the course of your whole day.
As Marah and Naomi celebrate the one-year anniversary of this wellness service that blossomed out of a friendship between co-workers, we asked them to reflect on their journey so far and to share what they think is different about the millennial's approach to mental health.
POPSUGAR: What is the main purpose behind Shine?
Marah Lidey and Naomi Hirabayashi: Shine makes well-being more accessible. Every morning, Shine sends you a messaging experience to help you live your best life with intention and self-compassion.
PS: What sparked this idea of sending a daily text with a brief note of encouragement?
ML and NH: We met while working together over six years ago and instantly became close friends. Through our friendship, we leaned on each other to work through personal and professional milestones. We realized how lucky we were to find a constructive peer-based support system for our daily well-being and quickly saw that nothing like that existed at scale.
When folks struggled with a breakup, a toxic boss, financial stress, fears about the future, and just normal, everyday highs and lows, they would to turn to media or to pricey options like coaching. There was no preventative, technology-driven solution that kept up with people as often as they were thinking about their well-being.
Once we had the "aha" moment to combine our expertise in messaging and in the peer-based support we gave one another, Shine was a no-brainer. The formula comes from (1) our belief in the latest wave of psychology that's millennial-driven called "Intentionality" (ex: looking forward; aspirations), focusing less on symptoms and more on acceptance and moving forward, and (2) understanding that millennials are busy balancing hundreds of things per day and need a product that's on the go and sounds like a friend.
PS: Why do you think Shine resonates so strongly with people and why now, in particular?
ML and NH: We're at an exciting tipping point socially and economically. To date, wellness as a service and as an industry has been more aspirational than accessible, like a luxury that gets unlocked when you have everything else "figured out" or if you make a certain salary.
But, not anymore. Our generation is at the forefront of driving demand for a more accessible solution; we want a service that keeps up with our well-being at the frequency at which we think about our own health and wellness, which is all the time. We want a service that's personalized, on the go, and sounds like a friend, not a "top-down" guru that doesn't get our world or our day-to-day hustle.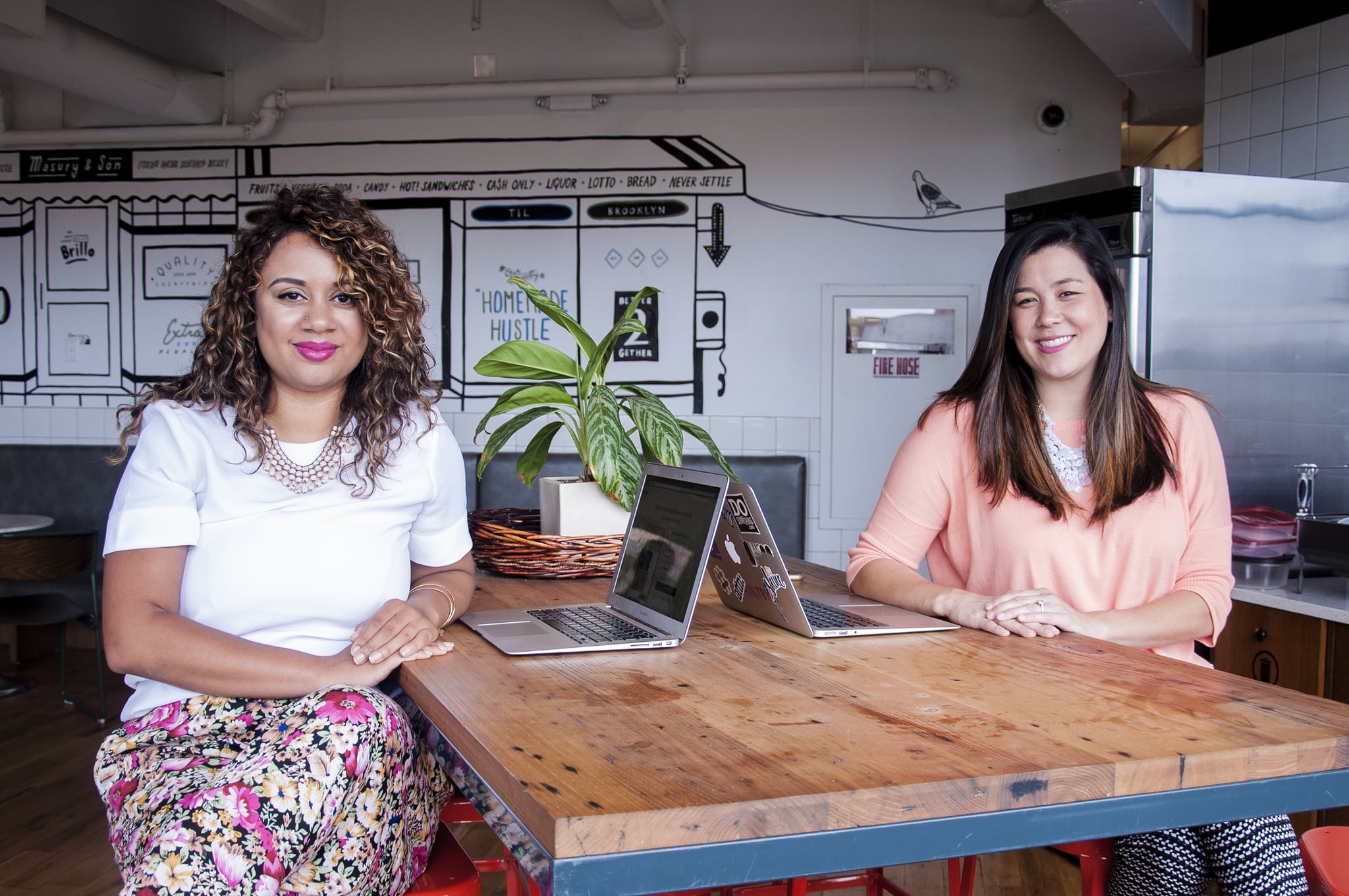 PS: Some might say that technology has intensified a sense of loneliness in our society, though you both are clearly committed to using tech in positive ways to connect. How else might we use tech for good or to combat feelings of isolation?
ML and NH: We're firm believers in the power of technology to build community and connections, not erode them. Specifically, we're fascinated by technology, and in particular messaging, to create mass intimacy.
By being on Shine, you're connecting 1:1 with Shine, and you also know there are hundreds of thousands of other users who are seeking the same well-being support from Shine. With that knowledge, we can normalize the daily human struggles that we often feel we're alone in. Before this state of connectedness through technology, it would be easy to feel like you were completely alone in what you were going through. From companies like Shine to influencers like Lilly Singh who connect with her fans over humor or mental health to Reddit's FML forum, you're only a step or click away from feeling connected over the #struggle.
Our advice? Seek out the good and elevate conversations in your network around how technology is helping you connect to further inspire companies and industry leaders to invest and innovate around tech for impact.
PS: What advice would you give someone who wants to turn her side hustle into a full-time business? What do you wish you had known before you launched the business as a full-time venture?
ML and NH: Don't rely on traditional versions of leadership to validate that you deserve to start your own company or take that leap. Actively search for examples of leadership that inspires you specifically, be it in another person's style, personality, race, gender, or background.
Image Source: Kim Li