Interview With Kwanza Jones
How Kwanza Jones Stays Supercharged and Grounded Without Missing a Beat
Kwanza Jones has been called a lot of things: investor, adviser, venture capitalist, music artist, video producer and director, philanthropist, and CEO. But her label of choice? Catalyst — a much more apt description of her dynamic personality. As the founder and CEO of SUPERCHARGED by Kwanza Jones, a lifestyle brand and app, Jones provides inspiring tools, boosts energy and confidence, and helps clients take daily action to be you, but better. We caught up with her ahead of POPSUGAR Play/Ground (where Jones was a speaker) to get her take on motivation, reaching your potential, and her unshakable optimism.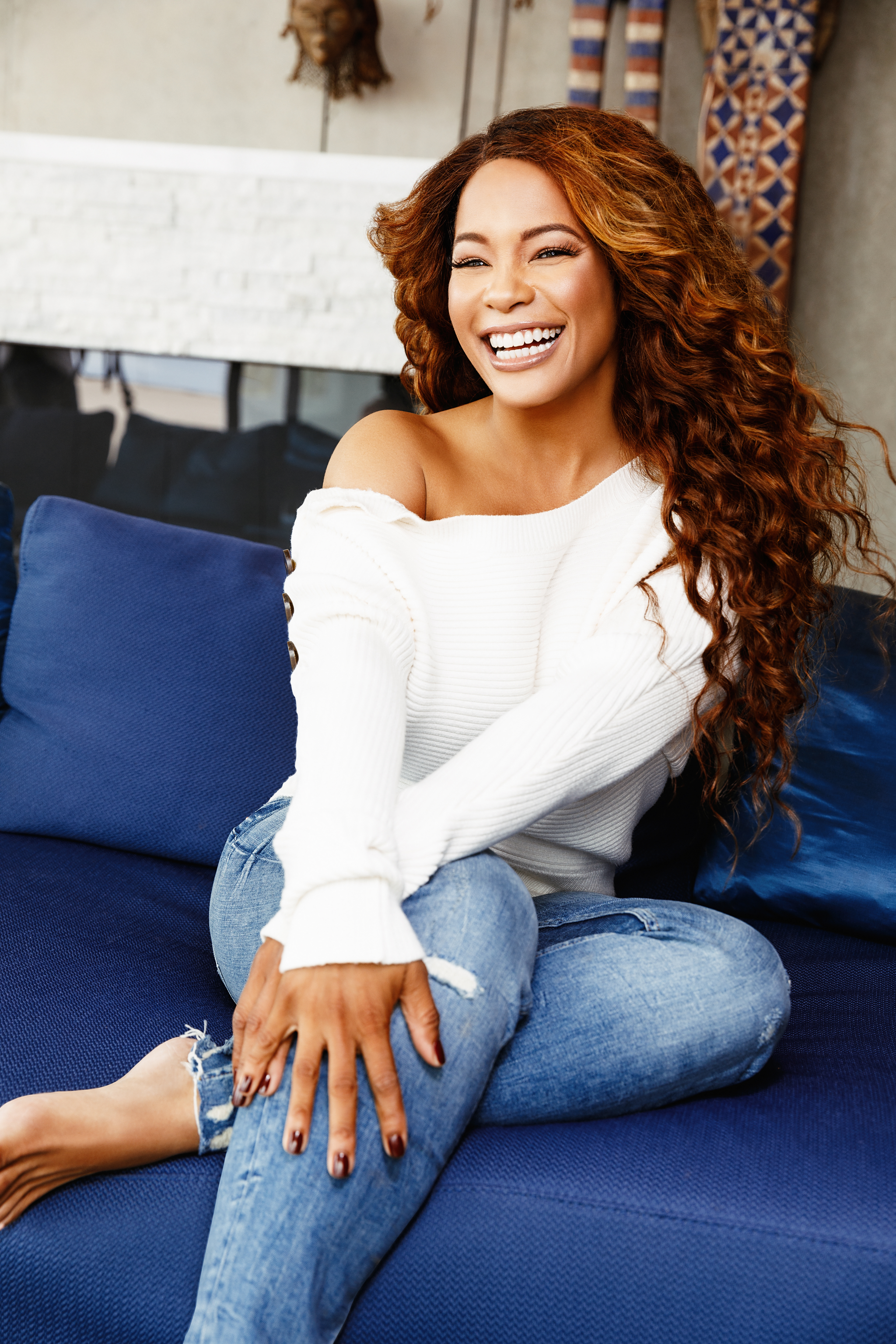 Power Your Happy Q & A
What advice would you give your 22-year-old self?
Decide who you want to be and go be it. Decide what you want to do and go do it. Remember, YOU HAVE THE POWER TO CHOOSE. Oh, and don't forget to pause the need to be perfect from time to time, and be more patient (even if you have to work hard at it).
What talent or passion have you been able to use in your career in an unexpected way?
I have an amazing ability to see the potential in others (even when they don't see it in themselves). And, second, but equally as important, I have a finely tuned bullsh*t meter. The former has helped me create transformative art, products, events, and experiences with really good people. The latter, which I learned after being burnt a few times, has helped me be unapologetic about who and what aligns with my goals, purpose, mission, and vision.
What's your happy place?
A beautiful beach. A memorable sunset. The sound of the ocean. ​I'm grateful I can look outside the windows of my beach house and see this on the regular.
What's your favorite thing about your current role?
As an investor and CEO, I get to challenge myself and learn new things daily. Plus, I get to meet and work with a wonderfully diverse group of people — not just in terms of gender and ethnicity but also in terms of thoughts, beliefs, communication styles, and actions. As a philanthropist, I get to power possibilities, create opportunities, and strengthen communities. As an artist, I get to share my point of view in multiple mediums.
What does "finding your happy" mean to you? Do you feel you've "found it"?
It means finding ways to be me, but better. Yep. I've found it, but it's not a fixed state. Which means, I'm always seeking it. That's the fun part. It's what makes life worthwhile.
Guilty pleasure? Favorite junk food?
Mint chocolate chip ice cream. Dark chocolate, 80% cacao or higher (and if it has sea salt or a hint of mint, that's even better).
Favorite healthy food?
Superfoods spritzer — it's my special mix of sparkling water, chlorophyll, lemon, and powdered green veggies. I love it, but my friends call it swamp juice. Bottoms up!
The one thing you can't leave home without?
Confidence and a good lip balm that glides on easily and isn't too thick.
Favorite thing about your appearance?
That I can be a chameleon. I love hats, scarves, and hair accessories (aka wigs). They're great timesavers, and wearing them is a fun reminder to constantly try new things and be open to change.
First thing you do when you wake up? Last thing you do before going to bed?
I usually wake up before 5 a.m. without an alarm clock. But, before I open my eyes, I choose to be happy. There's always something to be thankful for. Before bed, I plan my tomorrow, and try not to fall asleep with my laptop. I have to admit, I usually wake up in the middle of the night when I hear a loud thud from it sliding off the bed and onto the floor.
Favorite workout?
Beyond laughter, hiking and dancing are my two faves.
Prized possession?
My optimism.