The Job Perks at Google
Google Work Perks: Which One Would You Love to Have?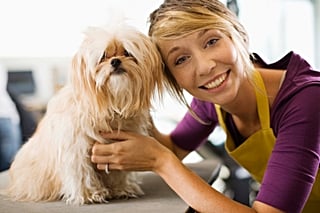 I was talking to a friend who was extolling the many perks Googlers get to enjoy at their company. The tech giant has consistently been ranked as the one of the best companies to work for by Fortune and it's easy to see why so many of their employees are satisfied when you scroll through their benefits page.
Eric Schmidt, the executive chairman at Google, explains the reasoning behind these amazing perks, "The goal is to strip away everything that gets in our employees' way. We provide a standard package of fringe benefits, but on top of that are first-class dining facilities, gyms, laundry rooms, massage rooms, haircuts, carwashes, dry cleaning, commuting buses — just about anything a hardworking employee might want. Let's face it: programmers want to program, they don't want to do their laundry. So we make it easy for them to do both."
Which one of these Google perks would you want to have?