Job Satisfaction in the Workplace
No Job Is Better Than a Job You Hate, Research Finds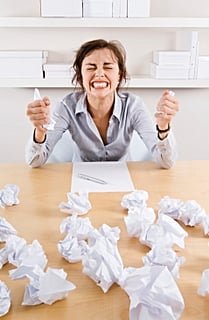 When times are bad, quitting your job (even if you hate it) isn't an option. After all, how are you going to pay off your bills without income? Even though a steady pay will ease some of the stress in your life, an Australian study found that the mental health of people working "bad jobs" is worse or on par with those who are unemployed.
A factor that contributes to job dissatisfaction is feeling insecure about your job position, according to family and community medicine professor Joseph Grzywacz, who teaches at the Wake Forest Medical School. We've seen how rough the life of temping can be through the adventures of SavvySugar Community member lilmissjobhunter. She recently faced a tough blow when she discovered that her employer didn't even consider hiring her full-time although she put a lot of hope and energy into her temp job. Going forward, job insecurity is going to be more prevalent as most of the new jobs being added are for temp work.
If a company wants to work to create a happier work environment, it should create more flexible leave policies, says Grzywacz. And as an employee, it doesn't hurt to ask for more vacation days if you need a break — read my tips on how to negotiate for more PTO.
If you hate your job, do you find it weighing down on you mentally? And how do you deal with it?