Katherine Schwarzenegger's I Just Graduated Book
You Should Fail to Succeed — Katherine Schwarzenegger Tells Us Why
It's hard to believe that Anderson Cooper began his career as a fact-checker and Spanx founder Sara Blakely started out selling fax machines after college. Even successful people get their starts in unusual places. Like so many of us, Katherine Schwarzenegger had no clue what she wanted to do after she graduated. This postgrad anxiety sparked the idea for her book, I Just Graduated . . . Now What? ($20), to help her peers embrace their next chapter in life. Katherine interviews influential athletes, singers, entrepreneurs, and even her parents, Maria Shriver and Arnold Schwarzenegger, about their journeys. Read the interview below to find out what Katherine thinks about failure, hard work, and anyone who calls our generation entitled.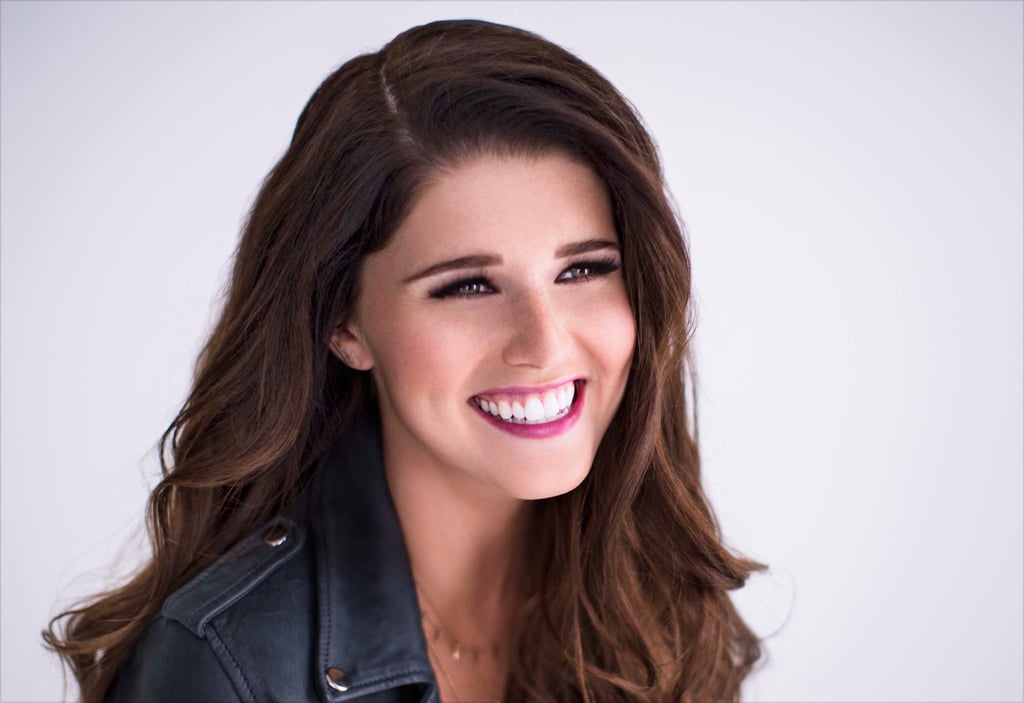 POPSUGAR: I loved your book! What inspired you to write about this topic?
Katherine Schwarzenegger: I graduated almost two years ago in May and had no idea what I wanted to do. I was incredibly anxious about it, and a lot of my friends had no idea what they wanted to do either. I wanted to create this book where I was able to interview well-known people that people my age want to hear from to ask them for their advice. It was something that I felt would have helped me after I graduated college, and that's how it kind of came about.
PS: You interviewed so many amazing and successful people. How did you decide who to feature in your book?
KS: I started out with a preliminary list of people I wanted to interview, and I blindly emailed everyone in the book. Some people couldn't do it, but the people who are in the book definitely had a desire to talk about their experience out of college and help guide people who are entering the real world. Everyone had a strong interest to be in the book and talk about postcollege anxieties.
PS: Was there a story that resonated most with you?
KS: It was a relief to hear that everyone struggled after college and didn't know what they wanted to do next or where their future would take them. In that sense, everyone's story resonated with me, because I had absolutely no idea what I wanted to do. It was a relief seeing Andy Cohen or Anderson Cooper or Jillian Michaels start somewhere out of college then build their careers and create amazing opportunities for themselves later in life. Often people think when you graduate, you get a job and that's where you have to stay, but now that's so not the case.
PS: I recently graduated as well, and I can't tell you how many times I've heard that our generation is entitled, lazy, impatient, etc. How do you respond when you hear these sweeping generalizations?
KS: I think it's important to know that every generation before us has had negative labels put on them, so it's not like we're the first generation to be called lazy or entitled. When you compare our parents' generation and our generation in the way that we go about getting a job, they're so different. Now, we can have five jobs by the time we are 28 years old, and that's OK. Whereas our parents' generation had one job out of college, and they stayed there for the rest of their lives. They worked their way up in one job or couldn't change into another job even if they wanted to. Now we have the ability to focus on where our passions lie and what makes us happy in life. I think labeling our generation as "we don't want to work hard to get where we are," that's obviously not true.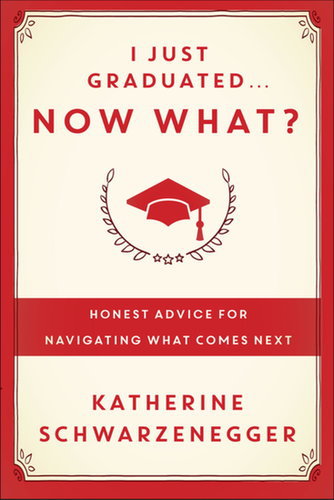 PS: Was there an overlapping theme to the people's stories that you interviewed?
KS: The saying "everything that happens is meant to be" is a very prevalent topic in their career paths. I think it's important to keep in mind that when you get out of college and feel like you have to get that one job straight out of college, not to take that too much to heart. The reality is that you can go a million different places and get knocked down but also be able to pick yourself up and have faith that you're going to go where you're supposed to go in life. I think that's a common theme that was used throughout the book.
A lot of people talk about the importance of failure, as well. If you look at Jillian Michaels's story about failure, most people in the book all experienced moments of feeling like, "Oh my god, this didn't work out; now what am I going to do?" And they look back at all those "failures" and are glad those happened.
PS: Have you experienced failure yet where you can look back in 10 years and be thankful they happened?
KS: First of all, graduating college and having no plan was a big failure for myself, because I am such the opposite of that. I like to have everything specifically planned out for myself. But then again, I look back at that, and if I had something planned out for myself after college, I never would have been able to interview all these people and get this book out. I'm more excited about my future now than when I graduated, because I feel like with a lot of hard work and dedication, I'm going to get to where I'm supposed to go.
PS: What do you see for yourself next?
KS: My number one priority is getting this book into as many postgraduates' hands as possible. I also have my lifestyle website that I work on every day and I love doing. I'm also exploring working on different projects in the TV world. But I have the attitude of being open to different things and not crossing off something. I'm much more open to different things now.