Keep Your Credit Card Offer Letters
Savvy Tip: Keep Your Credit Card's Offer Letter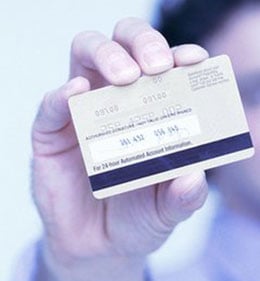 I'm usually wary about pre-approved credit offers and I take pains to opt out of the ones I receive in the mail. But every once in a while, for better or for worse, one slips through. I recently received one that caught my eye: 50,000 reward points for spending just $500 on American Express.
Since I pay off my credit card balances, hadn't applied for a credit card in a while, and am not applying for a loan anytime soon, I decided to open this one. After all, the annual fee is waived for the first year (and I can cancel at any time), and the amount of points offered is high — enough for round-trip airline tickets or $500 in gift cards.
I plan on using my card for some of my holiday shopping and then paying it off before the balance is due. Are you also in the market for a good rewards card to rack up points while buying all those gifts? Read on for my tip to make sure you get the points you deserve.
Before you swipe, it's a good idea to call and double check your rewards offer, and not only that, keep your original offer letter in case of any mixups.
When I spoke to customer service, the agent at first couldn't find any of my rewards information, but once I was gave her the "RSVP code" that had been mailed to me, she was able to pull it up and give me the details. The agent even reminded me to file away the original letter even after I verified the rewards just in case I didn't see my points posted later.
If you receive an offer that is too good to refuse, remember to hold onto the original terms. And don't forget to pay off your balance; rewards cards usually have higher interest rates than other credit cards!