Lauren Bush Lauren Shares How She Stays Positive
Lauren Bush Lauren Reminds Us Our "Perfect Plan" Can Change
Lauren Bush Lauren is the founder and CEO of FEED, an impact-driven lifestyle brand that creates products that help feed the children of the world. A native of Texas, Lauren attended Princeton University, where she majored in anthropology. As a sophomore, Lauren had the opportunity to travel with the UN World Food Programme. While visiting regions across Central America, Asia, and Africa, Lauren witnessed firsthand the realities of poverty and hunger faced all over the world. Using this experience as an inspiration, Lauren founded FEED as a tangible way for her peers to make an impact in fighting childhood hunger. In the spirit of my book, Power Your Happy, I got the chance to ask Lauren about what makes her tick and keeps her inspired and motivated.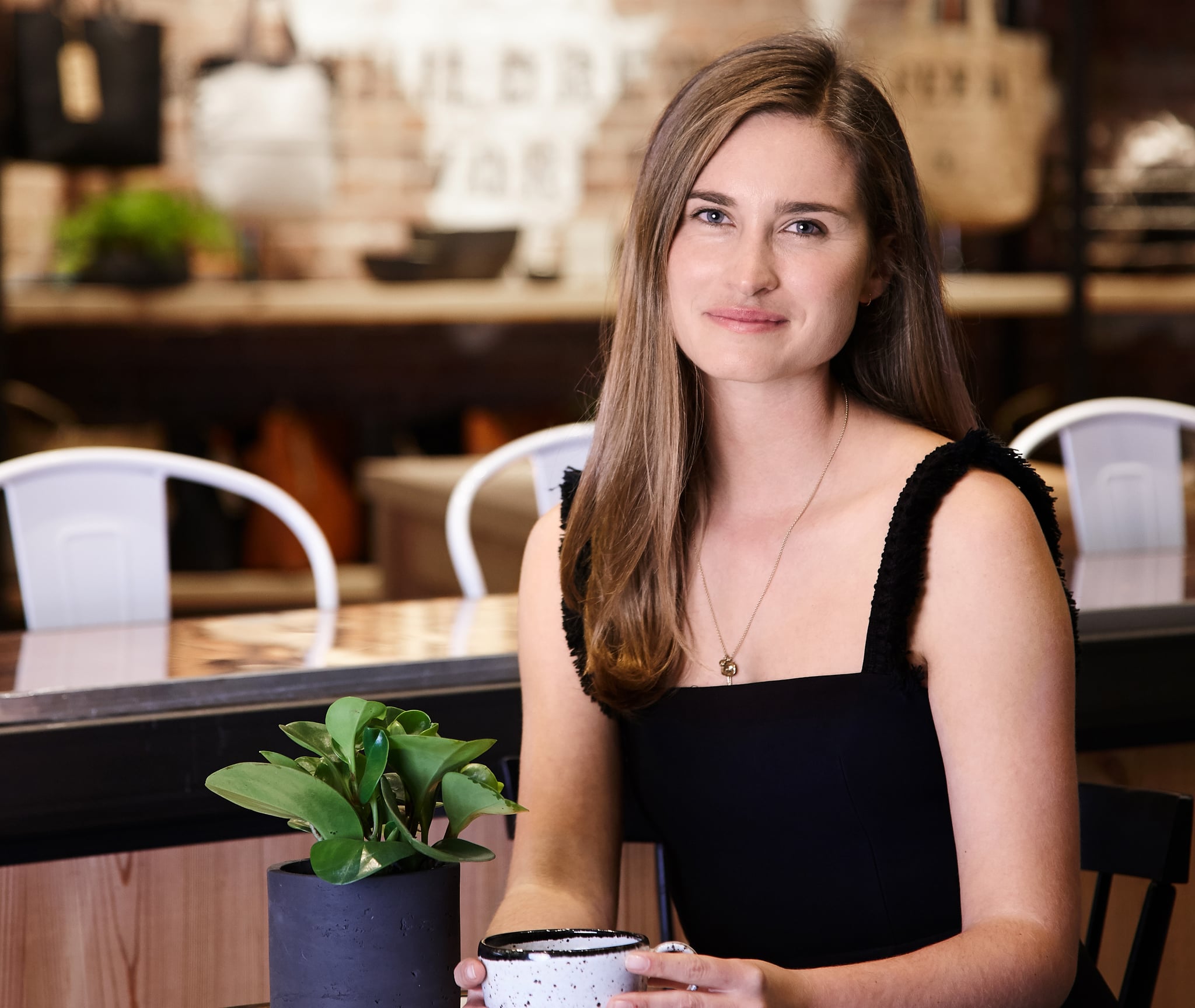 How Lauren Powers Her Happy
​What advice would you give your 22-year-old self?
Leave room for your perfect plan to change and evolve, and for life to surprise you. I was 22 when I was getting ready to start FEED, and I had a very specific idea about what that would look like. I had spent years traveling with the UN World Food Programme in college as a student ambassador, visiting communities around the world where hunger was taking a devastating toll on innocent children. It was incredible to see how the school lunches that WFP was providing these kids had ripple effects I would have never even realized, like incentivizing parents to send their kids to school. I returned from those travels really passionate about getting my friends involved in supporting this program that I saw changing lives. When I designed the FEED 1 Bag (to this day our most iconic shape), it was actually with the intention of having WFP sell it as a fundraising tool. I worked so hard to pitch them this idea, and when they couldn't sell the bag because of internal restrictions, I realized that maybe I could do it on my own. The FEED brand was born out of that shut door.
What talent or passion have you been able to use in your career in an unexpected way?
I used to dodge questions about my modeling days, but now I've come to really embrace that experience as I take more of an active role in being the face and voice of the FEED brand. In concepting FEED's 10-year anniversary campaign, our marketing team pitched this idea of shooting me in the field with our Anniversary Collection — beautiful leather bags that were designed to commemorate our heritage. We traveled across Mozambique and Madagascar to capture this incredibly moving content that showed not only these gorgeous bags but also the kids they were helping. I've never been so proud to launch a collection.
What is the one thing that influenced your career today? When was the moment when you realized you were on the right path?
Joining the World Food Programme as a student ambassador in college was life- and career-defining. Traveling with WFP to countries in Africa, Central America, and Southeast Asia, I was very influenced by my travel experiences around the world as a student. It is what opened my eyes to the disparity that exists in the world and set me on a path to starting FEED. The moment I realized I was on the right path was the first time I saw a woman I didn't know carrying a FEED bag down the street.
What does "finding your happy" mean to you? Do you feel you've "found it"?
Getting to combine my work and my passion every day. People ask me about work-life balance all the time, but for me it's less about the lines separating my work and my life and more about my life's work. Becoming a mom has made our mission as a brand even more personal to me. I wake up every day fueled by this idea that there is no reason any child, anywhere, should have to go hungry.
What powers your happy?
My fulfilling jobs: CEO of FEED and mom to James.
Guilty pleasure?
Coffee ice cream on a Friday night with whatever Netflix show is buzzing in the office.
Happy place?
Hiking in Colorado with my loves, David and James.
Heels or flats?
Tennis shoes — all day, every day.
The one thing you can't leave home without?
My FEED bag, of course!
Favorite junk food?
Peanut M&M's. Our office manager just stocked the snack drawer with them, and I've been making a lot of trips to the kitchen this week . . .
Favorite healthy food?
The Harvest Bowl from Sweetgreen without chicken is my go-to lunch on a busy day.
Favorite workout?
I'm a sucker for SoulCycle and Physique 57.
Favorite splurge?
Always travel.
Feel-good music?
Anything by Paul McCartney.
Favorite thing about your appearance?
My eyebrows.
Prized possession?
Wedding ring.
First thing you do when you wake up?
Squeeze my son, James.
Last thing you do before going to bed?
Read. Currently loving Just Kids by Patti Smith right now.