Letting Go of Negative Things at Work
Savvy Career Tip: Get Over It!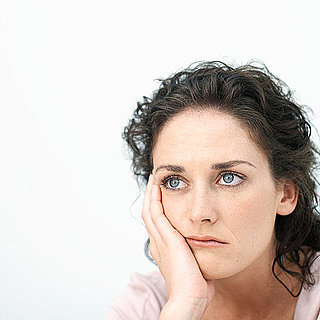 Women tend to overanalyze, going over a bad situation countless times, wondering if they can do things any differently or trying to figure out what they could've done better. That kind of behavior is quite detrimental to you and your work. You should use the energy to quickly deal with the situation and move on instead of moping about it.
Here is some great advice from Kathy Button Bell, a high-level executive at manufacturing and tech firm Emerson, who tells the New York Times that getting over things quickly is a good trait to have as a career woman:
"I learned a lot being a commodities trader. Trading teaches you a lot of lessons. It's like life, because things come and go really quickly, and really bad things and really great things happen. I learned you have to get over the bad things quickly because you have to stay present in the moment to make the next choice.

That lesson of getting over things, especially as a woman in business, is super-helpful, so you don't linger on things and you don't lie in bed at night awake worrying about stuff. You move on to things that you can make better. If you look at employees or bosses, the best ones have great energy and are good at applying it fast enough to solve problems."