Lo Bosworth Personal Finance Advice
Reality Show Education: Lo Bosworth Gives Finance Tips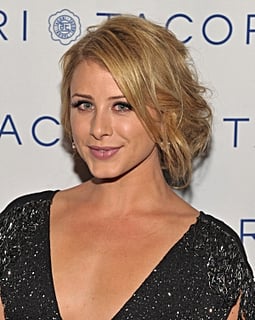 Reality shows seem to be quite a source for finance tips. I recently talked about some personal finance lessons I learned from Jersey Shore, but apparently The Hills is another unexpected fountain of savvy knowledge. From fitness advice to lessons in dating, she's provided quite a diverse range of wisdom on her website, The Lo Down. Here's a sample of some of the tips she posted today:
On friends and money: Lo advises not to "lend your friends money." Perhaps she learned from personal experience? Mixing friendship and money can be a narrow tightrope to walk on, so Lo says to instead offer "sage financial advice."
On Uncle Sam: I love her commentary on this tip. It's important to make sure you're really taking all your tax deductions, and Lo says, "[Uncle Sam] already charges us all enough, thank you very much." Hear, hear! Make sure you're aware of these seven tax deductions that people often overlook.

On cash: Lo's preferred method of payment is cash these days. That's because "holding your money makes you realize how much you're spending." We're definitely in great agreement over the benefits of carrying cash at SavvySugar! Just make sure you're not carrying too much, because cash is pretty easy to spend as well. I advise taking out a certain amount that works well with your budget, and to make sure you're keeping track of how you're spending it. Whatever you do, don't follow in 50 Cent's footsteps, the rapper carries around $25,000 in cash!