Money and Roommates
Money & Roommates: It Doesn't Have to Be Awkward
While it's not necessarily something you would see on an episode of Friends, discussing finances with your roommates will save you time and money in the long run. Before you unpack those boxes or even sign the lease, discussing expenses like rent, bills, and utilities will keep the peace and assure the bills are paid. Although it's not a lighthearted topic, simple steps like setting a plan and communicating will assure you and the crew can carry on debt free!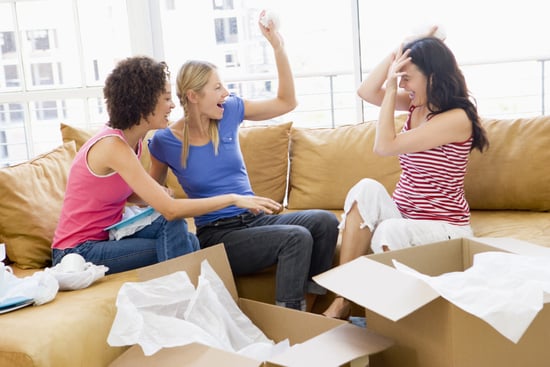 Have a Plan
First things first, have a plan! There are a lot of factors that go into moving, but it's important to make money a priority. Before you start to unpack, schedule a time for everyone to meet and have a plan about what you want to discuss. Along with paying the monthly rent (and how you're going to go about doing that), discuss the details like utilities, cleaning supplies, cable, and groceries. While these things seem minor, they are often the triggers that lead to future problems. Be honest about your expectations, budget, and how you'll split the costs. It's a good idea to have a list beforehand and be prepared to meet in the middle.
Get It in Writing
After you finalize your payment plan, be a stickler and get it in writing. While it may seem excessive, especially if you're living with your best friend, it could save your friendship down the line. Most importantly, make sure you both have signed the lease agreement — you don't want sole responsibility for any damages! Before you turn that key, quickly write up a document that includes everything discussed in your money talk, as well as bill due dates. This will confirm exceptions and will hold everyone accountable.
Communicate!
It's only human nature for things to come up. Communicate! To avoid payments from being swept under the rug or bills going unpaid, keep your roommates in the know. Being open allows everyone to avoid grievances, make compromises, and discuss solutions. It's also important to remember that costs may increase or fluctuate. In this case, it's important to let everyone know how you plan on handling these changes moving forward.