New Fees That Banks Are Charging
Banks Are Still Sneaking Up Fees on Customers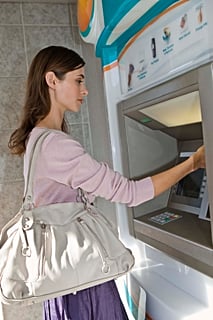 Although Bank of America and other banks have agreed to not charge customers monthly debit usage fees, you shouldn't get too comfortable. Apparently, these financial establishments are still trying to earn profit without customers catching on. Here are some of the examples reported by The New York Times:
Lost BofA debit card requires $5 replacement fee and a $20 rush delivery fee.
BofA MyAccess checking accounts raised costs by over $3 a month.
US Bancorp charges 50 cents a check to deposit money with a mobile phone.
Wiring money to bank accounts will cost TD Bank customers $15 per transaction.
Banks are now under pressure to raise their fees by at least $15 to $20 per customer in order to make up for the $12 billion loss of profits incurred by the new consumer protection rules, says the Times. It seems kind of ironic that the rules meant to protect customers from unfair fees have resulted in more creative and sneaky fees by banks. This is causing a good number of customers to flee big banks and put their money into credit unions, online banks, and community banks. Have you closed your big bank account in the last few months?