Office Etiquette Going to Lunch
Office Etiquette: Going Out to Lunch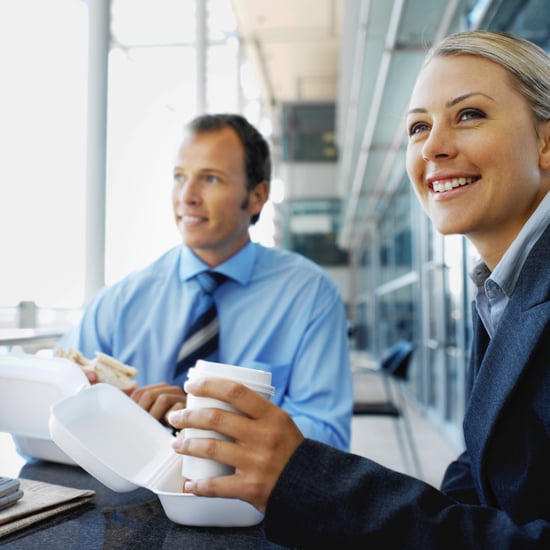 If you regularly go out to eat during your lunch hour, there are some basic dos and don'ts that you should keep in mind. We've already covered the etiquette basics for bringing your lunch to work, but if you prefer buying your lunch to packing it, stay professional and mind your manners by following these tips.
Communicate your whereabouts. When you plan to leave the office for lunch, let your co-workers know how long you'll be gone — especially those who report to you. Leave a note on your desk or update your IM status to keep your officemates in the loop.
Steer clear of cliques. Lunch dates are a great way to build friendly relationships with your co-workers, but don't be exclusive with the invites. Try to include different people — even those in other departments — to avoid playing favorites. Even better? Ask the new girl to join to help her feel welcome.
Stick to nearby neighborhoods. There's no need to travel across town for your midday meal, so stay close to your office when you decide to dine out. Tired of eating the same foods each week? Take the time to do some research and make a list of nearby places you'd like to try, then ask your co-workers to contribute their favorites.
Keep your eyes on the clock. Just because it's called a lunch hour doesn't mean you should take a full 60 minutes to finish your meal. Check your watch frequently to stay on schedule, or set an alarm to let you know when it's time to head back to the office.