Online Shopping With Credit Cards
Do You Memorize Your Credit Card Numbers?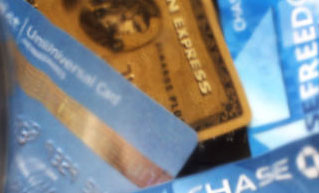 Sample sales, daily deals, and coupon codes mean that shopping from your laptop can get you a better deal than stepping into a brick-and-mortar shop. With all the deals out there on the Internet, I do my share of online shopping. That means that when I'm done filling my shopping cart I don't need to run for my wallet, because after entering my card number into so many checkout screens I've completely memorized all the needed digits. From the card number to expiration date to CSC, I quickly fill in the fields and start getting excited about what's coming in the mail. Some of my friends think this is ridiculous, but I feel like many of you could be the same way. So, what about you?