Paying to Get Your Dream Job
Trend of the Times: Paying to Get Your Dream Job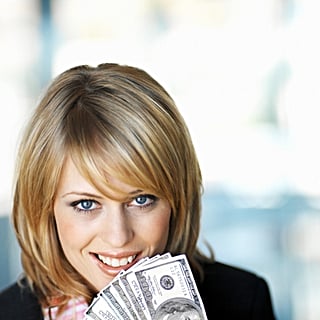 Most people would do whatever it takes to snag the ultimate dream job, but usually a line is drawn when money comes into the equation. Job hunting can cost a pretty penny — some examples include spending a few hundred flying across the country for an interview, or even investing $3,000 in an online campaign like David Epstein did in order to catch the attention of his dream company, Google.
I started thinking about how much people would really pay for their dream job when I read about money expert Ramit Sethi's new one-on-one dream job elite program. It sounds great to have a notable industry expert as your personal career coach, but when I read more details about the premium program, I was surprised about the $12,000 price tag. Now, I have no doubt that people are going to pay the price to have Ramit as their personal coach, but it surely will be too pricey for others. But of course, the drawbacks of all these investments include not getting the job you want despite all the money you put forward.
Paying money to get your dream job is not for everyone, and you should only do it if you meet these three factors:
You are willing to take the risk. If you're entrepreneurial at heart, you know that good things often come with a lot of risk. As long as you can separate your emotions from the potential of a failed investment, paying to get a job might be for you. The issue with those averse to risk is that sometimes failures might bring them down to the point where it affects their productivity.
You are not drowning in debt. Of course, you need to make sure your finances are in order before you have the liberty of paying for your dream job. If you have a healthy amount of savings and are free of debt obligations, you're in a better position to pay for your future job.
You are stuck in a rut. There are plenty of free ways to go about getting your dream job such as stepping up on networking, fixing up your LinkedIn, and freelancing or volunteering. You can always have your friends stand in as career coaches. Many people love dishing out career advice and hooking up their friends, so it never hurts to ask. If you have exhausted all options, you can start thinking about whether you should consider paying for a job.
Still, if there's a will, there's a way. Something tells me that if you're creative and network-savvy enough, you'll be able to score that dream job without paying for it.