Personality Tests For Job Hunters
Personality Tests Become More Common For Job Applicants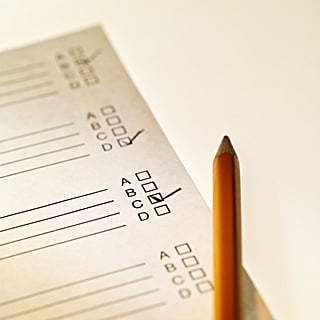 More employers are testing job seekers with prehire assessments to find a hire who is the best fit for the company's culture, according to the Wall Street Journal. Apparently these tests can detect your personality characteristics and cognitive abilities.
The best piece of advice to "ace" these tests is to be honest, because some of these tests are created to filter out the bogus answers. "When people try to fake, they try to fake in very characteristic ways, and it's really easy to tell when someone is trying to game the test," says Robert Hogan, president of a personality assessment based in Oklahoma.
But don't worry, even if you don't do too well in a personality assessment, it doesn't mean that you're not going to get the job — it's just one of the many factors firms look at to evaluate prospective employees. Have you ever had to take a prehire assessment as part of the hiring process?