Property of Real Housewife of New Jersey Teresa Giudice to Be Auctioned
Housewife Teresa's Stuff to Get Auctioned — Pick Your Favorite!
The Real Housewives franchise started as a look into the lives of the rich and famous. But with the economy still in the dumps, the housewives' upper-class shine has dulled. New Jersey cast member and "skinny Italian" Teresa Giudice — who famously thinks it's gross to live in a house not built from scratch — has filed for bankruptcy in hopes for a "clean start." Soon her personal items might go up for auction. Things just got a little more real.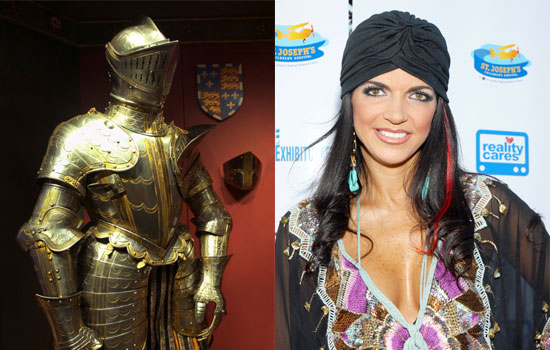 The show gives us a (scripted?) peek into their over-the-top lives, but the auction list from Teresa and husband Joe's bankruptcy case provides a less-produced look. We have the expected chandeliers, at least three of them, but also the curious suit of armor. Below check out some of the more random Giudice possessions you can bid on if the auction, currently set for Aug. 22, goes forward. Which would you try for?