Reaction to Buy a Job Reference Service
Buy a Job Reference Service: Brilliant or Baffling?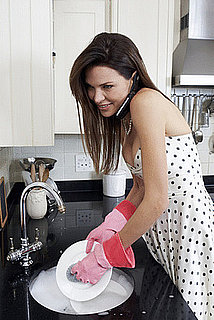 A rough job market means applicants are willing to take extra risks to get hired, and the job search industry is happy to collect the checks. So it's no shocker that we see services like Buy a Job Reference, which allows you to...wait for it...purchase a fake seal of approval. With package prices ranging from $40 to $76, the service will deliver you a personalized company name, phone number, and address, and pretend to be a reference. Here's more:
Buy a Job Reference allows you to make up any fake job reference, job title, salary, any dates of employment, and any other information you would like to place on your resume or next job application and WE WILL HAVE YOUR BACK...The human resource department of one of our established companies will provide the details of your choice to anyone who calls.
This isn't the first company we've seen that provides a fake reference to make you look good. Do you think the idea is brilliant or baffling?