Resume Tips For Long-Term Unemployed
Résumé Tip For the Long-Term Unemployed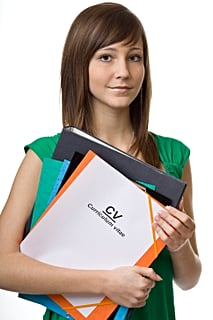 Employers generally tend to want to hire people who currently have jobs, making it harder for the long-term unemployed. That's why when you've been unemployed for a long time, you may feel insecure about your résumé. It's obviously natural to want to hide the fact that you haven't had a job in a while, but there are better ways to deal with this predicament. The New York Times offers some solid advice:
No matter how you organize it, prospective employers will see the gap in your employment. You can put the emphasis elsewhere, however. Mr. Margolin suggests customizing résumés for specific positions by writing four or five sentences at the top summing up your skills and experience related to that opportunity.

Change the "work experience" section to "experience" and write about volunteer and paid work, making clear which work was unpaid but using the same language for both, says Elena Bajic, founder and C.E.O. of Ivy Exec, a recruitment service in New York. For volunteer as well as paid work, she says, "quantify your results, talk about the strategies used to get there and about how you contributed to the growth and success of the organization."
This is just another reminder for job hunters to stay active and to invest time and energy into filling up the gaps in your résumé with volunteer activities, education, and freelance gigs. Employers like to hire people who take initiative, and you'll be a more attractive candidate if they notice your proactiveness.