Returning Sales Items
Cyber Monday Mania: Sales Raked In $1 Billion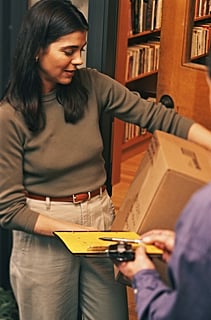 Seems like shoppers let loose on Cyber Monday sales! Many of you took advantage of the Thanksgiving web discounts, and the sales figures were telling — Americans spent a record of over $1 billion, which is now considered to be the biggest online shopping day of all time, according to Internet researcher comScore. An interesting fact: 48.9 percent of the orders were from work computers. I guess many of you did a good job of juggling work with online shopping!
It's so convenient to shop on the web, but a big drawback is that you don't get to see or try out the product in person. When the real thing arrives, it's not always what you expected. It's hard to return a sales item, but here are some tips and tricks to dealing with buys you're disappointed with:
Read the Fine Print: Check out the company's return policy to see if you're eligible for exchanges or returns. You usually can't return a sales item, but you might be able to if the item arrives damaged. It doesn't hurt to call up customer service to try your luck. Sometimes the reps can be very accommodating if you explain your situation nicely.
For more tips, read after the jump.
Call Your Credit Card Company: Some types of credit cards offer you great protections as a consumer. In most instances, if the purchase is damaged, your credit card company can credit the cost back to you.
Sell It Online: Use online retail sites like eBay or Amazon to sell it back to users. You can usually get a great price if the item hasn't been used and if you mention that you recently bought it.
Gift It: If you think other people would appreciate your purchase, why not give it to them as a Christmas present? The item hasn't been used, so there shouldn't be any issues with giving it to someone else.