SafeCell Safe Driving Android and iPhone App
SafeCell App Rewards You For Not Texting While Driving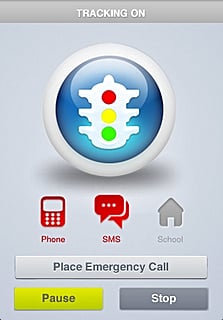 There are plenty of apps to prevent distracted driving and location-based reward programs to choose from, but now a newly released application called SafeCell combines the two and actually rewards you for safe driving in the form of credit at more than 500 participating retailers.
SafeCell is available for both iPhone and Android and costs $12 annually, which seems like a lot until you consider the cost of a $100-plus ticket for violating cell phone laws — or worse, if distracted driving causes an accident. SafeCell uses your phone's GPS function to alert you of applicable cell phone laws, which vary by state, and also notifies you when you're entering a school zone.
Get the details on how you can cash in on the SafeCell rewards program after the break.
Similar to other apps, when it detects that you're driving over five miles per hour, it will disable the texting and calling functions of your phone, per the laws of the state or jurisdiction you're driving in. For text messages, drivers can elect for the app to auto-respond to messages, saying, "The person you are trying to reach is driving and will receive your message upon reaching their destination." While this function is offered by many of the current safe-driving apps on the market, the feature setting SafeCell apart is its rewards program: for every 500 miles safely driven, users receive a $5 credit, redeemable at over 500 retail outlets. Rewards are capped at $250 per year.
The app can also track driving patterns, creating a driving log for concerned parents or employers whose children or employees use the app.