Shorter Men Need to Earn More to Compete With Taller Men When Dating
Short Men Need to Earn More to Attract Women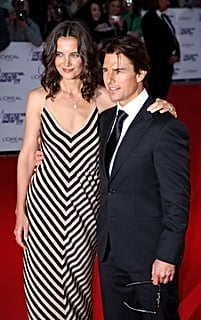 Tom Cruise is a lucky man. Surely, he's never needed to resort to the Internet for a date, but his sizable bank account would redeem what he lacked in height if he had to.
Dan Ariely, a behavioral economist at Duke University and author of The Upside of Irrationality, used online dating statistics to determine short men need to earn more to compete with taller men in the dating world. In fact, a man who is 5'9" needs to make between $35,000 and $40,000 more per year than a man who is one inch taller to get as many responses on dating sites. Too bad short men earn less!
Quantifying inches may be a hard sell, but study after study paints an unromantic picture for shorter men. Nearly half of us said we would not date a guy who's shorter; however, women may face the harshest judgments. A high body mass index is our empty inbox, and not money, education, or a brilliant list of five things that can't be lived without seem to counteract that.