Should You Pick a Credit Union or a Bank?
Credit Unions vs. Banks: Which One Should You Pick?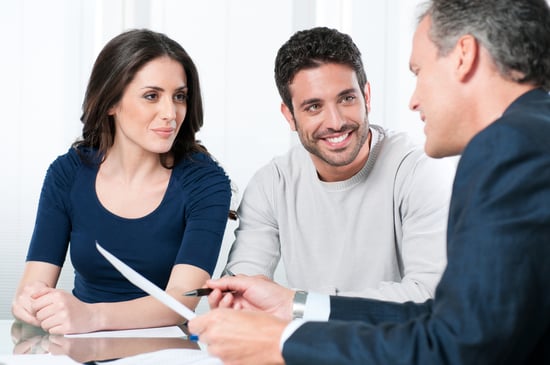 Knowing where to put your money is one of the most important decisions you are making regarding your finances. You've probably heard a lot of great things about credit unions and know their high-interest savings rate can't be beat, so is it time for a move? Before you make any hasty changes, find out what's right for you.
You should go with a credit union if:
You want your say. A credit union is a nonprofit, membership-run financial institution. This means that when you become a member, you own part of the bank. Once you join, you automatically get voting privileges to elect the board of directors. So in a sense, if you don't like their management, you can vote them out.
You want better service. Because of this member-run and voting system, credit union members tend to be more satisfied with the customer service than customers of big banks.
You want higher interest rates and lower fees. A credit union is a nonprofit, which means the profits go back to the members, which results in higher interest rates and lower fees. The best rates for savings accounts can often be found in credit unions, according to this list by GoBankingRates. Fees also tend to be lower in credit unions, and free checking accounts still exist. In a Bankrate survey, 72 percent of credit unions offered free checking account, while only 39 percent of banks did.
Read on for more.
You should go with a bank if:
You don't want to do the research to find a credit union. You will have to do your research to see what credit union you're eligible to join because many have specific requirements. You can't just walk into a branch, just like with big banks, and sign up for an account. However, there are plenty of online tools that help make the search easier like NerdWallet's Credit Union Finder.
You don't want to track down ATMs and branches. Although many credit unions belong to a network of ATMs and branches that are bigger than national banks, you will have to do a little bit of research to find out where they are located, especially when you're traveling. It won't be as mindless as spotting that iconic red and blue Bank of America ATM or bank on your way to the hotel.
You want to put more money in your account. There are usually caps in how much money you can put in credit unions, and the limits tend to be lower than big banks. If you have a higher net worth, you may also want access to private wealth management, which credit unions don't offer.
There are definitely more pros and cons when it comes to choosing between a bank and credit union, and they are pretty similar in some ways, too. But if what you prioritize is better rates and service, you should probably explore the option of credit unions.